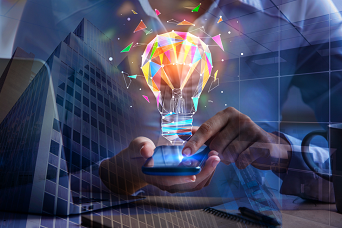 CNote is an Oakland, CA-based developer of impact investment software designed to build a more inclusive economy through financial innovation. The company's platform directs every dollar invested towards funding females, minority-led small businesses, affordable housing, and economic development in financially underserved communities across America, enabling users to make money by investing in causes and communities they care about.
CNote was funded $7.25 million, led by American Family Insurance Institute for Corporate and Social Impact, and participated by Astia Fund, BankTech Ventures, Commerce Ventures, CityRock Venture Partners, and other angel investors. The company plans to utilize the new investment to advance its technology, develop its sales team and heighten its network of community financial institutions.
CNote's technology platform gives corporations a simple, safe way to deploy ESG cash and fixed income in underserved communities at scale. CNote places investor funds into deposit and loan products through a network of over 2,000 impact-driven community financial institutions that serve low- to moderate-income communities, support women and people of color entrepreneurs, fund affordable housing and provide other forms of economic inclusion.
The company has the network, the community financial expertise, and the technology to provide unprecedented access to ESG cash and fixed-income opportunities at scale alongside trackable impact. They've lessened the friction points to activate their balance sheets quickly and with minimal effort.
Oliver Libby, co-founding Managing Partner of New York venture firm CityRock Venture Partners, H/L Ventures' opportunity fund, said their firm seeks startups with high growth potential, positive impact, and diverse leadership teams. CNote exemplifies the extraordinary, scalable business potential of investment for effect.
By: K. Tagura
Author statement:
Who we are:  Funded.com is a platform that is A+ BBB rated over 10+ years. Access our network of Investors, get instantly matched with a Lender, or get a business plan by visiting us Funded.com