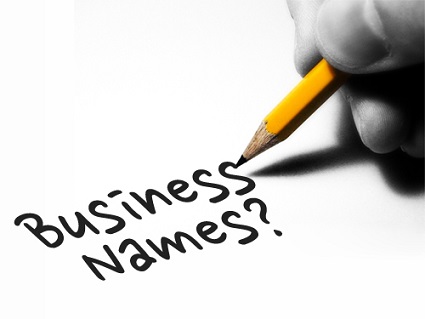 It is always the most important step in the very beginning of a business idea is choosing the right business name for your business. This is the name that will be define what you are going to be doing in your business or trade. If you name your business something that is unique or identifies who you are and what your doing will be a great and important step for the success of your business. It is not uncommon businesses later have to change their name after starting up because of conflicts or simply they like a better name and want to start using that name.
There are some initial steps to finding a good name. The first is searching available domain names. It is most likely that if you can find the available .com name that the name itself is available. However, this still needs to be searched online first as to what shows in the search engines with that name. You can also search the Trademark office online for a business search to see who has used that name in the past and if it is trademarked with the same type of industry or product you intend to sell.
The process of finding a good name is a process and patience and determination need to be on your side as to what you want and not settling for something that is not so good, or no impact. If you are marketing on the internet, sometimes a name with the product you are marketing can help search engines rank you better and people like to see the domain describe the marketed product or service, like something with "tree" in title if you are a tree service.
You can start out with doing a search on a domain names with what you want as part of title. You can find domains available from sites like these. You can usually type in part of the name like "tree" and see how many are names are available. It is good to use also considered buying the domain. After you break down a list of potential good names and cross checked on the internet decide on a few choice names. You may even register a couple to reserve the option to use later if they are available for registration.
You will not ever regret being patient in finding the perfect name. You can eventually set up a DBA or LLC in the same name if it is also available from the Secretary of State. You can also visit our featured partners link for help finding businesses services.
Who we are: Funded.com is a platform that is A+ BBB rated over 10+ years. Access our network of Investors, get instantly matched with a Lender, or get a business plan by visiting us Funded.com