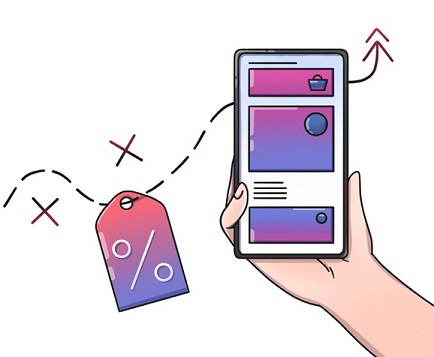 Checkmate is a San Francisco, CA-based digital wallet developer and payment management application designed to compound discounts for e-commerce consumers. The company's application assists in finding and examining the numerous discounted gift cards on the internet and applies them. At the same time, shopping notifies potential savings during checkout. In addition, it allows storing reward vouchers in a wallet, enabling users to save money when purchasing online or in the physical world.
Checkmate was funded $5 million, led by Fuel Capital. Joining them in the round were Kevin Johnson, former CEO of Ebates at Rakuten, f7 Ventures, Blackbird Ventures, Scribble Ventures, Hyper, Susa Ventures, Liquid 2 Ventures, Wischoff Ventures, Exits Capital, Night Capital, and other strategic angel investors. The company will utilize the new funding to accelerate product development and e-commerce consumers.
Consumers typically are so inundated with personalized email deals from brands that it's tough to manage them all and remember to apply each discount at checkout. As a mobile app/extension and laptop extension, Checkmate is the first solution that gathers all the best deals from a user's email and the web and automatically applies them at checkout to help intelligent shoppers save the most they can.
The company launched its product over the summer with 200 customers, which has grown to over 1,000. And while it is still in the early stages, customers are already using Checkmate about five times each week and are saving on average, 27% on orders.
Checkmate's convenient dashboard also stores and manages users' gift cards and tracks all their orders so they can see when their packages will arrive at their doorstep. In addition, users can opt to have Checkmate generate a "ghost email inbox" with just one click. They will create a new email address on the back end and sign it up to the top 100 retail and brand mailing lists, so users can collect thousands of personalized deals without having their inboxes filled with offers. Checkmate then automatically applies any relevant deals from the inbox for users while they shop to ensure they save the most they can, with no extra effort.
By: K. Tagura
Author statement:
Who we are:  Funded.com is a platform that is A+ BBB rated over 10+ years. Access our network of Investors, get instantly matched with a Lender, or get a business plan by visiting us Funded.com