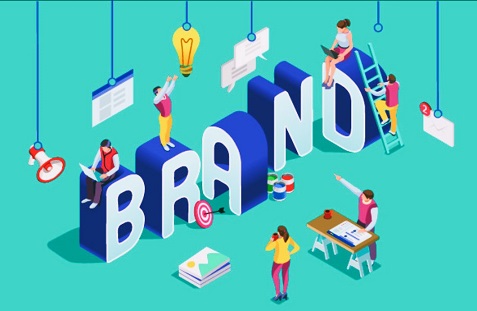 In today's highly competitive business landscape, establishing a strong brand identity is crucial for success. A well-defined brand identity not only sets you apart from your competitors but also helps build trust and loyalty among your target audience. In this article, we will explore the process of creating a brand identity, covering key elements such as designing a logo, selecting brand colors and fonts, and establishing a brand voice and personality.
Understanding Your Target Audience
Before diving into the creative aspects of brand identity, it's essential to have a deep understanding of your target audience. Conduct thorough market research to identify their preferences, values, and aspirations. This knowledge will guide your decision-making process as you develop a brand identity that resonates with your ideal customers.
Defining Your Brand's Core Values
Your brand's core values serve as the foundation for your brand identity. Identify the fundamental principles and beliefs that define your business and what you want to communicate to your audience. These values will help shape your brand's personality and guide your decision-making process throughout the branding journey.
Designing a Memorable Logo
A logo is the visual representation of your brand and often the first point of contact for potential customers. It should be distinctive, memorable, and aligned with your brand's personality and values. Collaborate with a professional graphic designer who can translate your vision into a visually appealing and versatile logo that can be used across various platforms and sizes.
Selecting Brand Colors and Fonts
Colors and fonts play a vital role in conveying your brand's personality and evoking specific emotions in your audience. Choose colors that resonate with your target audience and align with your brand's values. Consider the psychological impact of different colors and how they can influence the perception of your brand.
Similarly, select fonts that complement your brand's personality. Whether you opt for a sleek and modern typeface or a classic and elegant font, consistency across all brand materials is essential. This consistency helps create a cohesive brand identity that is easily recognizable.
Establishing a Brand Voice and Personality
Your brand voice and personality reflect the way you communicate with your audience. Consider the tone, language, and messaging style that best represents your brand. Is your brand playful, authoritative, friendly, or professional? Define these aspects to ensure consistency in your brand's communication across all touchpoints, from your website copy to social media posts and customer support interactions.
Developing Brand Guidelines
To maintain consistency in your brand, develop a set of brand guidelines. These guidelines outline the rules and standards for using your brand's visual elements, including logo usage, color palettes, typography, and imagery. Share these guidelines with your team and stakeholders to ensure a unified brand identity across all marketing materials.
Applying Your Brand Identity
Once you have defined your brand, it's time to apply it consistently across all brand touchpoints. This includes your website, social media profiles, packaging, advertising campaigns, and any other customer-facing materials. Consistency in design, messaging, and tone will help build brand recognition and establish a strong brand presence.
Evolving Your Brand Identity
A brand identity is not set in stone. As your business grows and evolves, you may need to revisit and refine your brand identity to stay relevant and meet the changing needs of your target audience. Continuously monitor market trends, gather feedback from your customers, and be open to making adjustments and improvements when necessary.
Conclusion
Developing a brand identity is a thoughtful and strategic process that requires a deep understanding of your target audience, your brand's values, and the visual and verbal elements that make up your brand identity. By carefully crafting your logo, selecting appropriate colors and fonts, and establishing a consistent brand voice.
Who we are: Funded.com is a platform that is A+ BBB rated over 10+ years. Access our network of Investors, get instantly matched with a Lender, or get a business plan by visiting us Funded.com
You can review our featured partners to help your success with your business or project.