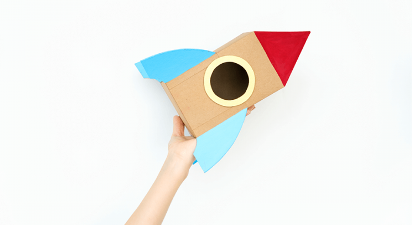 Do you have a great idea? Is it your desire to become the next renowned business tycoon? Plans are good, but everyone has them. There's a big difference between having a great idea and starting/running a successful startup company?
If you firmly believe that you have what it takes to be an entrepreneur, then you need to know how to turn your great idea into a startup company. Within the first ten years of their existence, 71% of businesses fail. While starting a business shouldn't be an intimidating task, it still isn't a walk through the park. It requires a lot of commitment, dedication, sleepless, and failures.
If you're still reading this, it shows you're ready to go all the way with your idea. Just because there are lots of challenges and obstacles in entrepreneurship does not mean your business is bound for failure.
Fortunately, there are proven methods to ensure that you launch a successful startup and keep it running for a long time after launch. Let's discuss some actionable steps towards this.
Conduct Extensive Research
When you have a great idea, and you are thinking of going the entrepreneurial way with it, your first step should be researched. Consider your options, research the market segment, and the niche you're going to be operating in. Do people need the products/services you are going to be offering?
Getting in-depth knowledge will also help you understand how things work in the business world. When it comes to launching a startup, awareness indeed begets power. A lot of startup businesses fail because they skipped this step – they lack market knowledge.
The more research you conduct, the more you'll make strategic decisions that will help keep b your launch and keep your startup running for many years.
Competitive analysis should also be a part of your research. Knowing who would be competing against is also essential for success. This is not mainly to spy on competitors but to arm you with insights into the best ways to get your startup running.
Strongly Believe in your Idea
As we discussed in the intro of this post, you have to genuinely believe in your business idea for it to be a success. Strong belief in your idea is crucial as it will reinforce your confidence in times when the market will reject what you are offering when things won't go as you have planned. In times like this, your belief that a market segment needs the services you are offering is crucial. It is going to help you persevere through it all.
Develop a Business Plan
So many people are under the misconception that a business plan is established companies. This can't be farther from the truth. Having an idea is one thing, but you won't be taken seriously and legitimately without a solid business plan.
Statistics show that of startups who launched with one: 64% grew their business, 36% obtained investment capital, and 36% received a loan. These statistics are way lower for startups who launched without a business plan
A business plan is like the captain steering a boat; without it, the boat cannot arrive at its destination as the water will take it wherever the current flows. With one, you have a significant edge, and your chances of success are doubled.
Now, how do you write one? Simply put, a business plan is a description of your company's future in writing. It should not only outline what you plan to do, but it should also give details on how you plan to do it. Your business plan should outline the business strategy you have for the next 3 to 5 years after launch.
Get Appropriate Funding
Check all the successful startups around you; you'd see that most, if not all, have received funding. Theirs is no magic to launching a business – you need adequate capital to get your startup off the ground. While your company might require more or less funding depending on the industry, you would still need money.
Most early-stage entrepreneurs soon realize that the cost of doing business is much higher than they initially thought. Let's go back to our business plan. Typically, this document should contain your
Balance Sheet
Profit and Loss Statement
Sales Forecast
Cash Flow statement
Cash flow problems are the reason 82% of businesses fail. With these financial statements, you can determine the amount of funding you need to raise to get started.
You must have heard someone say, "I want to start an e-commerce business, I want to be the next Jeff Bezos. Let me start by building a website and mobile application" Your first question to such a person should be, "Do you know how much it costs to be a quality website and mobile application for an e-commerce site?
The point is you need funding, but you can't get appropriate financing if you don't know how much money you'd need to raise.
To get funding, you have several options. But you must weigh them all to avoid getting into the drain of massive interest rates. There are less chances of banks giving out loans to new businesses with no assets or income to serve as collateral. So, if you can't get money from a bank or you've found one that's offering a loan with crazy interest rates, what are your other options?
Well, investors can be:
Family and Friends
Venture Capitalists
Angel Investors
Just proceed with caution to avoid giving away considerable equity in your business before you even get started.
Surround Yourself with Only the Right People
You need people capital when launching your business. The industry you're delving into determines the number of people you'd need. Before you start hiring, register your business name, get a federal tax ID number from the IRS. Submitting this information online would enable you to get your employer identification number (EIM)
Most likely, you would need to consult with a lawyer, financial advisor, and accountant moving forward. Get your business insured, and then start the process of hiring the right people into your company.
Bottomline
After you've gone through all these steps, also remember that finding a physical and online (website) location for your business is crucial to getting customers. As you build your business, invest in quality marketing to get people to know about the top-notch products/services you are offering.
If possible, read through this post again. Systematically walk through each of the steps, implementing one after the other. Remember, no one said launching a startup is going to be easy, but it isn't impossible. Good Luck!
Access our network of Investors, get instantly matched with a Lender, or get a business plan by visiting us Funded.com