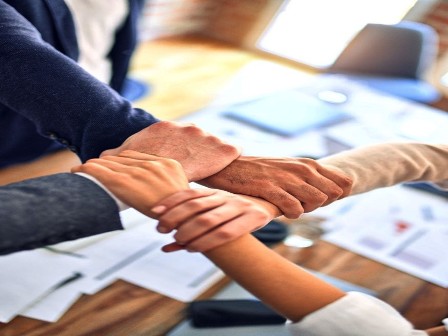 Making the right decisions is a fundamental skill for each level. To succeed in your business, you should realize the importance of being a registered agent. This article provides you with all information about its importance.
You will also be able to recognize the importance of having a registered agent for your business. This article helps you level up your business, and you will be taken seriously as an entrepreneur.
Who is the registered agent?
A registered agent is a person or company designated to accept service of process and other types of mail on behalf of your business entity.
Types
Statutory agent
A resident agent
An agent for the services of process
Services
Forwarding any official documents or tax notices from the Secretary of State.
Accepting any legal service of process and forwarding it on to your company.
Franchise tax and/or annual reports
Official governmental forms
Why do we need it?
Reason-1
Every business doesn't need to have a representative agent. Typically, when you're forming an LLC or corporation. The state will require that you have an agent listed in those business formation documents if you're an out-of-the-state LLC or corporation applying to do business in any state. In addition, they will need you to have a business manager in that state with a physical location.
Reason-2
Having a registered professional agent service for your business means you don't have to worry about missing all the relevant documents for your business.
Reasons-3
For LLCs and Corporations, a registered managed service for your business will enable you to avoid the risk of non-compliance and any possible penalties incurred.
An online business owner is quite likely that you have begun your business so that you can be free to work.
Where you want
When you want
How you want
If that means you want to travel or work odd hours or spend lots of time out of the house with your family and kids, then you can have the freedom to do that. That's why you started the business, to begin with. But if you serve as your registered manager, you could run into issues if you are not available to receive official legal mail.
This mail could include
Official federal
State correspondents
Subpoenas for information from your business
Tax notices from the areas and local taxing authorities
Lawsuits summonses to appear in court wage
Garnishment notices for your employees if you have them.
Advantages
Privacy
One of the most significant benefits of hiring a registered agent service is that you can use the address of your agent on the Secretary of State's website and publicly available records. This is helpful if your company is home-based. If you are your own business, you and the registered manager list your home address as the manager's office. Your personal contact information will be recorded, and all notifications will be delivered to your house. This is the most significant advantage of hiring a registered officer.
All the paperwork is in one place
A registered agent service will deliver you with your online account, where you can follow all notifications, documents, and reports. In addition, you will retain and maintain the search for all your mail online.
It is helpful to have registered officer services for entrepreneurs to comply with state regulations and ensure all required notices and business documents are kept in one place.
Review of documentation served on the same day
Urgent paperwork requires immediate notice. Suppose you are not available during regular business hours to obtain legal documentation. A registered office will be able to receive all these documents on time and will inform you of the deadlines that you must complete according to the paper. He will be able to receive all these documents on time and will advise you of the timelines you must meet based on the record.
Customer Service
Building a commercial entity can be challenging. A registered officer service can assist you in answering your questions about your business entity. Company (LLC), Limited Partnership (LP), and any other questions you have with your business needs. It would be primarily about the filing process. If you need advice on the best way to train the company, it is best to seek legal advice.
Your work address will likely change in the future
One of the main benefits is that it will not link you to just one site. However, the address on record with the state must be always current in the state records. Updating an agent's information requires a formal state filing and often a fee to be paid to the state.
A registered agent for your business is required whether you are incorporated, formed an LLC, or even run a non-profit. When business owners get combined, they are unaware of all the options and will put them as their registered agents for much time.
Challenges
This is an option for your company. However, there are many challenges to accomplishing this.
The first challenge is your home address.
The second is that they must be available from eight to five Monday through Friday.
Third is all the solicitation and extra paperwork. Being your registered agent means constantly receiving junk mail that no one wants to read. Primarily a business owner who is busy running the company
Fourth we must renew our corporation in LLCs with the state each year.
So, to overcome these challenges, registered agents are beneficial for our company. He is essential for the progress and betterment of a company. He will give your business instant credibility with so many competitors out there. A simple decision like these can-do wonders for your business at corporate capital. We would love to be a registered agent and look forward to hearing from you.
With this article, you will be capable of know what the secret to your company's success is. The secret to the victory of your business is the "Right decision of registered agent." You will also be able to recognize the importance of having a registered manager for your business.
Registered Agent Service – $125.00
from: Northwest Registered Agent LLC
Access our network of Investors, get instantly matched with a Lender, or get a business plan by visiting us Funded.com