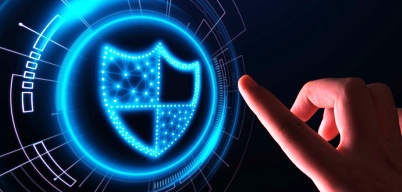 Based in Oakland, CA, Antimatter provides data security for SaaS applications. With SaaS evolving as the standard for most business software, the security demands on SaaS companies are constantly increasing.
Antimatter, which is reaching out of stealth today and launching its service into private beta, offers a different solution to these issues. It provides SaaS companies with the cryptographic infrastructure to guarantee that a service meets their residency, governance, and tenancy requirements, using secure enclaves that keep data encrypted in transit, rest, and execution.
Antimatter was funded $12 million led by NEA with participation from General Catalyst, UNION Labs, and the angel investors founders of Snowflake, Okta, Dropbox, VMware, Segment, and Databricks.
The company will use this round to accelerate the hiring of its world-class engineering team as the company continues the development of its full-scale infrastructure solution. In addition, early access to this beta solution offered to a select group of design partners.
Data security is one of the numerous crucial problems in technology. Many malicious threats and accidental vulnerabilities pose enormous risks for companies that view their data as core to their competitive ability and reputation. SaaS teams and their customers are an annual problem. Everyone loses with an exhausting process involving a growing number of compliances and standards to meet—and ultimately lost or delayed sales.
With Antimatter's solution, the data sits in secure enclaves within Kubernetes. The company then uses that to give hardware guarantees that the data is always encrypted, even while being processed. Michael Andersen (CTO) of the company said this gives SaaS vendors a way to prove that their customer data is secure. To secure to a higher standard than anyone has ever really aimed for before because the app could be malicious, the employees could be harmful, all these things could go wrong — and the customer data would still be secure.
Greg Papadopoulos, Ph.D., the Venture Partner of NEA, said the crypto tech and years of university R&D that do Antimatter's foundation are a huge step forward for highly usable—yet provably correct—secure computing and data privacy. They're super excited to partner with Antimatter and the team as they empower companies to definitively safe customer computing and data.
By: K. Tagura
Author statement:
Funded.com is the leading platform for accredited investors network worldwide. We monitor and provide updates on important funding events. Angel Investors and Venture Funding can be a key growth for a startup or existing business. Whether it is a first, second or third round financing having a strategic alliance with an Angel Investor or Venture Capital financing can propel a business to the next level and give the competitive edge.