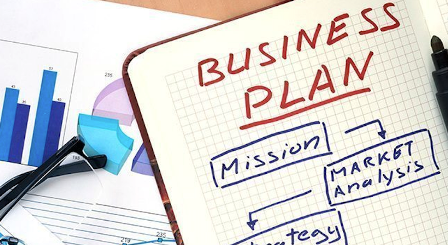 Whether you have a small business or a large one, you have to have a business plan in order to set a path for it. A business plan is more like a manual or guide that lists your goals in an order, and how and when you will achieve them. It is even better to have a plan B if things do not work out the way you expect them to. But an important question you should ask yourself is "what makes up a perfect business plan?" What are the important factors that you have to take into consideration to create the perfect business plan?
Of course, you can't make a plan randomly because business matters are a game of numbers—you have to be precise and accurate.
Describing Business and Writing a Summary
The first and foremost part of any business plan is the executive summary. It is a summary of what's included in your business plan. You have to keep in mind the word "summary" i.e. you are supposed to summarize everything. You will face two challenges when you do that. First, you will have to find the most selling and appealing parts of your reports to grab the attention of the readers of your business plan instantly. Secondly, you have to find a way to shorten all the descriptions. Bear in mind that the details are in the plan itself, so you have to efficiently summarize all the points.
Furthermore, you have to explain the industry and your business. At this point, you want to talk about what industry your business serves, what the industry looks like and how much potential of growth your business (and the industry) has in the future.
Market and Competitor Analysis
At this point, you will have to put in some work to gather the details that will fill this section of your business plan. You have to know the market that you are about to target. For this, you will have to analyze the market and the sub-markets within it. By doing this, you are trying to paint a clear picture of your target audience. Without this type of analysis, you could end up selling the right product to the wrong people, which means your business will not survive. As you are describing your target audience and how you will approach them in the most effective way possible, you will have to do some analysis of your competitors.
It is just another level of market analysis. You want to get a good idea of what your competitors are doing to run their similar businesses and how much they are succeeding with their strategies. You should also pinpoint their weaknesses and why certain strategies are not working. When you have a business with many competitors, your investors will always ask you several questions about your competitors. They do this not only to know how knowledgeable you are about your target market but also to figure out if what you are about to do is going to work at all.
Development and Design
This is the section where you will define not only the design of the product but how the development takes place. Are you creating the product in your garage or do you have manufacturing plant working for you? How do you get the materials for creating the product? Are you producing your product within the country or outsourcing the production? In case of either of the options, you will have to explain why you have chosen that path. Investors will also ask you how much it costs you to design your product and make it available on the shelf.
What they don't want you to do is pay more for the production and design of your product than you should. If there are other options available but you are sticking to the expensive ones, it will show them either the stubborn side of your personality or the less knowledgeable.
Costs of Operation and Management Planning
The ongoing processes of the business are the most important ones to pay attention to. How have you planned to take care of the daily matters? How have you assigned the roles and why have you assigned them to certain individuals? At this stage, you also have to talk about the costs of operations. You have to keep your costs realistic and justify that what you intend to spend is not an excessive by any means. In the costs of operations, you will also have to have an estimate of how much you will be spending in salaries. You can include this particular piece of information under the financial planning section as well.
Financial Planning
In this section you have to describe how you intend to finance the business. Are you using your own money to start the business or have you borrowed it from a family member? What kind of debts are there on your business. Debt is deadly for a business, so you want to have a very strong plan on how you will handle the initial debt when starting the business. You also have to show your management of the financial resources and knowledge to prove that any loans that you are taking for the business will be paid off in time and with ease.
If you have given a detail of various loans that you intend to use for your business, you will also have to state how you will use the money. Your usage of the money should be precise. At no point should the investors get a hint that you are going to use the money for something personal or something that will not benefit your business in any way.
Conclusion
Last but not least, make projections a part of your business plan as well. You will need to ready balance sheets and income statements for the coming years. It is imperative to know here that business plans are just assumptions, not facts. You should always expect things to go a bit away from how you planned them. However, such minor setbacks should not stop you from going forward and turning your small business into a large one.
Access our network of Investors, get instantly matched with a Lender,or get a business plan by visiting us Funded.com