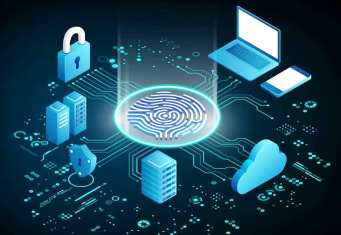 Netography is an Annapolis, Maryland-based security company providing organizations with network detection and response. The company's program leverages existing network project data presented by network devices, joined with cloud processing, software, and algorithms. To identify fresh signs of an attack and automatically respond, enabling clients to stop network attacks and threats before they begin and maintain security.
Netography was funded $45 million in Series A funding, led by Bessemer Venture Partners and SYN Ventures, with existing investors Andreessen Horowitz, Mango Capital, Harpoon Ventures, strategic angel investors, and Wing Venture Capital.
Will apply the company's new capital approaching new technology innovations and improvements, channel development, and sales.
Netography claims its cloud-native software-as-a-service (SaaS) NDR is the only product built to protect what it calls the "atomized" network — the complex mix of multi-cloud, on-premises, and legacy infrastructure that comprise most enterprise networks today.
The company's technology uses, runs, and scales utilizing the full power of the cloud without offering additional physical or virtual sensors or appliances to operate and without the challenges of heavy full packet capture and deep packet inspection solutions.
Patrick Heim, the managing partner at SYN Ventures, said that several organizations have struggled to preserve visibility and control as the network grows and slowly goes dark through the broad adoption of encryption. He told the Netography team has cracked the code on delivering next-gen network security capabilities that overcome these challenges.
The company has recently seen strong traction, signing customers in the federal government and defense, aerospace and travel, financial services, utilities, and manufacturing verticals.
According to Roesch, adopting the zero-trust model of security with its accompanying utilization of pervasive network encryption requires rethinking how the delivery of network security capabilities in today's atomized networks.
By: K. Tagura
Author statement:
Funded.com is the leading platform for accredited investors network worldwide. We monitor and provide updates on important funding events. Angel Investors and Venture Funding can be a key growth for a startup or existing business. Whether it is a first, second or third round financing having a strategic alliance with an Angel Investor or Venture Capital financing can propel a business to the next level and give the competitive edge.