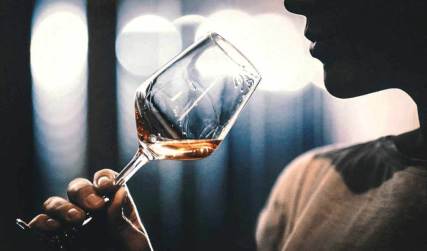 Maker Wine is based in Marin County, California. The producer of small-batch wines intended to offer premium wines in a can. The company's platform provides a new distribution channel for small wineries and the destination for the millennial wine drinker, enabling customers to get improved quality in a portable, single-serving format delivered at the desired location.
Maker Wine was funded $2.3 million led by over 30 angel investors and operators, including Marcy Venture Partners, Pear VC, The Chainsmokers, Rachel Mansfield, Mariam Naficy, Bryan Mahoney, Henry Davis, Inflection Capital, Context Ventures, Matt Kanness, Nikil Viswanathan, Charles Hudson, Daniel Kan, Bridgette Lau, Alyssa Rapp, James Beshara, Leah Culver, Odell Beckham Jr., Chris Fanini, and Tyler Elliston. The company plans to employ the new capital to expand to 45 states to reach wine lovers nationwide.
Maker launched in California in 2020, founded by Sarah Hoffman, Kendra Kawala, and Zoe Victor. The Maker already made its mark by being the highest-rated canned wine company on the market today.
Each wine that Maker sells is vegan-friendly, gluten-free, and keto-friendly and by their partner winemakers who believe in sustainable agriculture practices and low interference winemaking. In addition, all wines are dry, with zero grams of sugar, less than five carbs per serving, and minimal sulfur additions.
Sarah Hoffman, the co-founder at Maker, said, Antiquated liquor laws make it hard for the best small-production wineries to get their products over there. The "Big Wine" isn't giving what modern drinkers want. They're excited to can wines from the best independent wine producers in the country and make wine more accessible for everyone. With the expansion and new funding, they're ushering in a new era of small wineries, transparency, and approachability for the wine industry. Modern drinkers want a high-quality, better-for-you option that fits into their lives and lifestyles. They will provide an eco-friendly, portable way to enjoy premium wine.
By: K. Tagura
Author statement:
Funded.com is the leading platform for accredited investors network worldwide. We monitor and provide updates on important funding events. Angel Investors and Venture Funding can be a key growth for a startup or existing business. Whether it is a first, second or third round financing having a strategic alliance with an Angel Investor or Venture Capital financing can propel a business to the next level and give the competitive edge.