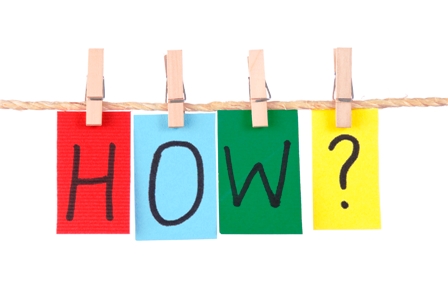 Have you decided to ditch your 9 to 5 job in favor of an online business, such as an e-commerce website or a blogging business? Or have you decided to take up an online business as a side hustle to complement your 9-5 job, and rake in extra cash? Whichever way, these are great intentions.
The Internet and smartphones have changed the way we do business, and in 2020 alone, E-commerce sales accounted for over 25% percent of all retail sales online, according to Statista.
A great number of people are taking a stab at starting their online businesses, so why shouldn't you?
But, do you have a real understanding of what it takes to be successful in an online business? While it is good to dream big and have big goals of generating a million dollars, do you have a full grasp of what you need to get to that point and ensure that you don't get lost in the tide?
According to several sources, including Forbes, over 90% of all online business start-ups fail. Fortunately, you are reading this guide, which contains tips that can place you in the 10% successful online businesses. Let's do this!
With this in mind, here are few tested and trusted tips that you must follow to stand out and succeed with your online business goals:
Understand Your Niche
How do others perceive your brand? What do people know about what you stand for? People like to do business with brands that they know, like, and trust. In your chosen niche, you have to be authentic, doing what works for you and your target audience.
This is why doing market research about the needs and wants of your target audience is important even before you start.
Are there particular demographics you want to attract? What qualities will they look out for in your product/service, and how can you meet those? This will help you with positioning your brand and creating the best marketing strategy for communicating your business with your target consumers.
For instance, if you want to start a blogging business in the fitness niche, you have to identify what aspect of fitness you are well versed in. In this vein, let's say you decide to focus on workout routines and nutrition, your next step should be to identify the people you want to reach, and how best you can add value to their lives through your blog.
So, you have a niche now, what next?
Know Your Competition
Competition refers to brands that sell or market the same products/services as you. Except you are going into a niche with no existing businesses, which is almost impossible, then you need to evaluate your competition.
Why should customers choose you over others? This is even more crucial in the online business world.
Your strategy for Content Marketing, SEO optimization, and your User experience/interface (website/ mobile app) should position you ahead of your competition. You should be aware of the social media platforms your competitors are using. This will also arm you with knowledge on where best to engage with your potentials.
For instance, doing your analysis of your competition, you might discover that they focus more on Instagram because the majority of target consumers spend their time there. Needless to say, any social media marketing strategy you craft should then center more on Instagram.
Optimize your Web Assets
Web assets are what constitute your online business. They include everything from your website, social media profiles to your hosting accounts.
You need to organize these relevant assets and ensure that they are fully optimized for your brand.
For instance, your webpages and social media should always be completely updated with the latest information about your company.
Your website should be responsive with quick load time to improve the time consumers spend on it. A lightning-fast load speed increases visitor engagement and sales, and instant web response results in higher conversion rates.
According to a recent Aberdeen Group Research, every 1 second delay in page load decreases customer satisfaction by 16 percent, page views by 11 percent, and conversion rates by 7 percent.
Over Deliver
After examining your competitors, set benchmarks for your brand's products and services, and try always to surpass them. Endeavor to meet consumers' expectations on the value you communicated and even exceeded them.
The importance of delivering more value, especially for your initial offerings, cannot be over stressed. First impressions usually last longer, and a great one could mean several loyal customers.
Just imagine the glee on your consumers' faces when they discover that they have gotten way more value from your brand than they expected. Priceless! This will keep them coming back for more.
Such a consumer will go ahead to tell friends, who will, in turn, tell friends, and your customer base will keep increasing till you become a leader in that niche, gaining the trust and attention of consumers.
Be Conscious of and Protect the Online Reputation of your Brand
Reputation is at the core and center of any online business. Even the slightest mistake can put your brand in a negative light and taint your brand for a long time. One way to remain conscious about mentions of your brand is to set a Google Alerts notification.
Have social media guidelines and strict branding rules. If anyone is posting about your brand, then you understand what you expect from them.
But even beyond brand mentions, how do you deal with and respond to complaints from your customers. It is highly recommended that you develop a serving, not selling mindset. Be interested in solving customers' problems, and meeting them at their point of need.
Recent statistics show that 73% of consumers love a brand because of helpful customer service, and 89% of shoppers stay loyal to brands that share their values.
Focus on Serving
When you focus on serving your customers to the best of your capacity and providing great value, sales and profit will come naturally.
Learn how to identify the concerns and problems of your consumers, and educate them on how to solve these issues as a freebie.
As an online fitness coach, for instance, if you notice that your customers are having issues with balancing their carbs intake, you can create a detailed blog post or YouTube video to address that.
People love free things. So, helping your customers with that issue for free will endear you to them. But even beyond that, it will also go a long way to show that you are very knowledgeable, and stand you out among other fitness coaches.
What's more, research shows that brands which blog generate 67% more leads. So, serving customers will eventually lead to more gains.
Conclusion
If you want to enter the business world, you have to learn how to be persistent. If you continue to do all the right things we've discussed above, staying consistent, you can realize your goals.
Access our network of Investors, get instantly matched with a Lender, or get a business plan by visiting us Funded.com