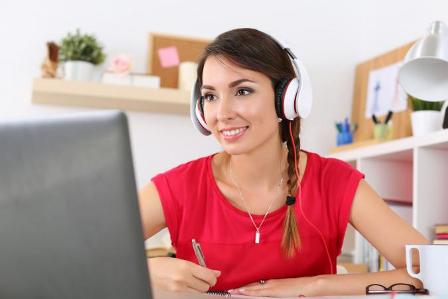 Fluent Forever Chicago, Illinois based. Developer company that uses a novel learning system to help its users master a new language faster.
Fluent Forever was funded $4.9 million in a Series A financing round led by Denver-based Stout Street Capital. Other investors took part in this round The Syndicate, LAUNCH, Mana Ventures, Novus VC, Flight VC, Insta VC, Up ventures, Firebrand Ventures, Cultivation Capital, Spero Ventures, and Lofty Ventures.
This company s a direct competitor to Duolingo, Babbel, and similar online language learning services. What sets it apart focuses on a personalized learning system that shows ear training, visual aids, and something akin to spaced-repetition for assisting you in memorizing unfamiliar words and phrases.
In his first languages, CEO Gabriel Wyner used the popular flashcard service Anki, wrote a book about his method, and taught classes on language learning to use his system with Anki. But as he noted, Anki is an essential tool, and only understanding how to get the highest out of it takes a lot of time and strength.
Then, Fluent Forever practices Wyner's flashcard approach — because making those flashcards by hand is at the core of his learning system and turns it into a far-easier-to-use application.
Wyner is not hesitant to compare his method to Duolingo's and shows that its concentrate on interpretation exercises does not interpret necessary language skills in the end. He openly acknowledges that the Duolingo user experience and gamification are far further than Fluent Forever. However, he also trusts that learners see far more excellent results with his system.
Fluent Forever currently supports nine languages: Japanese, French, Russian, Mexican and Spanish, Spanish, Italian, Korean, German, and Brazilian Portuguese, with Dutch being the next language the team is working on.
Looking ahead, Wyner says that Fluent Forever is looking at ways to bring live tutors into the loop. Live tutoring online has been done before, and some companies like Preply specialize in it already. Fluent Forever wants to join the online language learning service with quick live sessions and then use the online part to go back to the conversation over a week.
One benefit here is that these users will reasonably pay a premium for the live service and use their time with live tutors to create their personalized sentences in the Fluent Forever system, which could become content that's available to all users.
By: K. Tagura
Author statement:
Funded.com is the leading platform for accredited investors network worldwide. We monitor and provide updates on important funding events. Angel Investors and Venture Funding can be a key growth for a startup or existing business. Whether it is a first, second or third round financing having a strategic alliance with an Angel Investor or Venture Capital financing can propel a business to the next level and give the competitive edge.