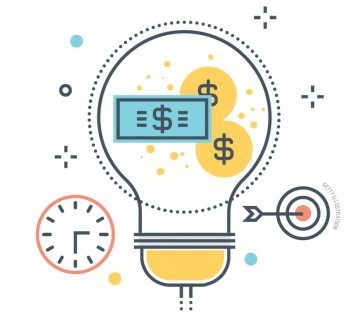 When you start a business, different people will advise you differently on how to turn your venture into a success. While it looks natural to have a business plan beforehand, do not be surprised if you find some people telling you to not have one. According to some, having a business plan limits you in your exploration and prevents you from taking risks. That might hold true in some cases, but that's not how it is for everyone. Having a business plan is a sensible step, but if you are on the fence about whether to have one or not, here are some disadvantages of not having a business plan to help you make a well-informed decision.
Why Not Having a Business Plan Is Not Advisable
1. There Is Nothing to Achieve
Milestones have to be an integral part of any venture. When you don't have any milestones and targets, there is nothing for you to achieve. Having no business plan is the first sign of your non-seriousness with your business. If you could not take out time to create a detailed plan, how can one expect you to manage your business – an activity that could require even up to 16 hours of continuous working at times? The problem with having nothing to achieve means you will have no strategies for your expenses, profits, revenues, etc.
How would you ever know how much you should spend or not spend? Why would you invest in marketing when you don't have any goals?
2. There Is Nothing to Interest Investors
There might be some proponents of the idea that a business does not require a business plan, but there are still more people who believe in having a business plan. Investors always need indicators from entrepreneurs to judge their personalities and potentials. Business plan is one of the strongest indicators of a person's potential of doing a business. When you ask investors for a certain amount of money, the first question they ask is why you need that money or what you need that money for. Your answer to this question can make it or break it for you.
In fact, that is not the only question. They will follow up this first question with a lineup of crucial follow-up questions. For example, if you tell them you will invest the money in marketing, they will ask you about the type of marketing you are aiming for, the return you expect and the costs of customer acquisition. How can you answer all those questions if you do not have a business plan?
3. Your Marketing Will Go Awry
One of the damages of not having a business plan is your marketing plans going awry. Entrepreneurs have more power to them today than they ever had before. These days, startup owners have internet where they can collect information about their customers in the startup stages. Collecting customer information helps them create buyer personas and target their audience with appropriate marketing. Here are some pieces of information you will have to collect.
What age group and gender my product appeals best to?
What interests my target age group and gender?
What platforms is my target audience most active on?
What is the average buying power of my target audience?
What type of content best attracts my target audience?
What expectations do my potential customers have with my product?
How can I personalize my marketing to my audience?
That's just few of the many questions that you have to get the answers for to make your marketing endeavors profitable. However, all of this homework is a part of your business plan.
4. Your Team Won't Share Your Vision
It is crucial for a business' success to have a team that shares the same vision and endeavors to achieve it. Several studies and researches have proven that employees do not perform at their best when they don't understand the vision well. You must define clear and vivid targets to your employees for them to know exactly what they have to do to be of value for the company. What you have to realize is that telling your team the vision of the business is not enough. It is a broad concept and does not define the action plan to your employees.
What you have to do is break the process of achieving your vision into small parts. These small parts are the milestones and within each milestone the role of your team is clearly defined. In short, break the entire pursuit of vision into small missions, and explain the role of every team member to achieve a milestone.
5. You Won't Know When to Exit
One of the biggest mistakes most startup owners and entrepreneurs make is that they don't know when to exit. If you can close down your business before it starts hurting you financially, that's a form of success. The true failure is when you cannot realize that your business is hurting you and you keep burning dollars for its success. An integral part of a business plan is defining favorable and unfavorable conditions for the business to exist.
In a business, you have to define a deadline before which you must see positive results. You have to define a time frame within which you can continue to invest in your business. However, you have to draw a line to make it clear when you cannot continue anymore. If you have been running your business for six months and the money has been going out of your pocket, it might be an indicator that it won't work for you.
Conclusion
A business plan should be considered a part and parcel of a venture. It is not an optional component because your success rests on it. If you are looking forward to starting your business, it is advisable that you sit down and take time to write and review your business plan. If that is too much for you, hire a professional to write it for you.
Who we are: Funded.com is a platform that is A+ BBB rated over 10+ years. Access our network of Investors, get instantly matched with a Lender, or get a business plan by visiting us Funded.com
You can review our featured partners to help your success with your business or project.