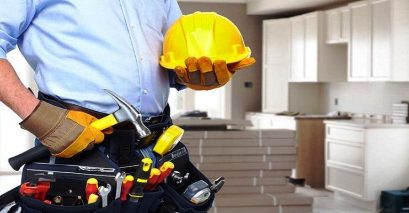 Wreno is a Scottsdale, AZ-based provider of an end-to-end home evaluation and maintenance service platform for iBuyers, REITs, and Prop Tech companies. The company's platform assisted with ML and computer vision. They are allowing gig-workers to upskill to provide faster and more accurate home estimations and information collection at ranking while optimizing fragmented local trade businesses. Additionally, it offers adjacent repair, maintenance, and renovation services, thereby providing technologies that allow real estate companies to recruit more efficiently and onboard, train, and deploy their own internal home evaluation professionals and vendors at scale.
Wreno was funded $5 million led by Lerer Hippeau with participation from Fifth Wall, Owl Ventures, and NFX, as well as angel investors such as Vikas Choudhary from Porter and Alexey Dubov and Sam Ruben from Mighty Buildings. They plan to employ the new funding to scale into new markets across the US, leverage new technologies, produce new service offerings for customers, and improve the platform's current machine learning capacities.
Wreno launched in 2021 by Charlotte Schell and Mark Barton, two former Zillow workers with comprehensive experience in business and real estate. The company has operated with some of the country's largest institutional real estate companies across five states, connecting them with skilled workers and trade partners to help maintain, repair, renovate, and evaluate tens of thousands of homes.
The workforce shortage has resulted in costly delays and unfulfilled projects, representing a significant pain point for institutional homeowners. The company is managing this underserved demand by skilling new labor supply and leveraging machine learning with end-to-end software solutions to deliver more precise home evaluations and data collection at scale. In addition, the platform optimizes fragmented local trade businesses to provide adjacent repair, maintenance, and renovation services.
Isabelle Phelps, Partner at Lerer Hippeau, said the rapidly growing iBuyer, REIT, and proptech markets had constrained by labor. Wreno's end-to-end platform opens labor supply for those companies while bringing efficiencies and improved customer experience to the market. Wreno upskills gig workers and operates technology to provide quicker and more reasonable measures and services, pulling together the proper mix of software and vendors to support repair and maintenance for businesses at ranking.
By: K. Tagura
Author statement:
Who we are: Funded.com is a platform that is A+ BBB rated over 10+ years. Access our network of Investors, get instantly matched with a Lender, or get a business plan by visiting us Funded.com