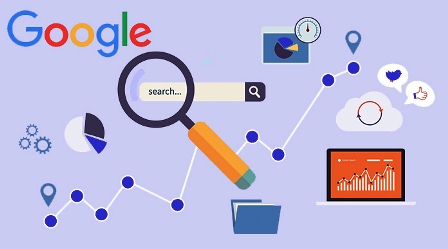 The focus is how to get your business name domain to have dominance on the top page of Google search engine, generally under one month.
Social Media
When starting out it can be very helpful to create a public video of what you are doing to promote your new business and create a link through a channel like you tube, or TikTok this can be useful when you post to your social media of followers that can be liked and followed so when you post something else it automatically reaches those that are following you and may be picked up by google search by your company name.
Twitter, Facebook, LinkedIn and Instagram :
You can create a company account under your name and start populating it with regular useful content daily so the followers can get this new content and your company website when search will show the individual social media links, making your company presence on search engines more dominant, than showing only your website link. Always put the follow links on your footer of your website too.
Website Structure
Make sure all your pages have relevant titles, no more than 3 short titles and a description phrase, leading with the most relevant sentence. Include a site map file in your server "sitemap.xml" this will tell google what pages like about us, registration, or log in and other relevant pages and when google crawls this it will give this priority and list these pages organically on the search engine. Robot.txt is a similar page needed to include on your files so google knows what to include or ignore on crawling your page. There are examples of these pages online.
Website Reputation
Search your name to make sure you don't have similar names out there like a .net or others that might be confused with your business. If you see they have other links or may even have some complaints you may want to structure your title or description accordingly. Eventually over time your increased content to social media and positive website structure will put you at the top of the page.
Google Ads and Business Profile
It is sometimes believed that Google will give you better organic ranking for advertising. It definitely tells Google you are legit enough to pay for advertising, even if its small. You can pay to have your website only show at the top when someone types in the search bar your domain name so it shows #1. You may spend only $10 month but it can be very helpful to get ranked on top while you wait to get organically ranked on top. Set up a claim your business with google for your business profile if you have an office location or store. This will show to the right of your searched website, with a google map image and what you chose to write in your profile. This is where google will start showing your reviews.
Website Monitoring
This is very important in the beginning to see your traffic at a basic level and get in-depth reports of who is coming to your website and watch it grow after implementing updates. SEMrush has lots of great features and a free trial. It also has lots of free basic reporting. This is a great way to get reports on your competitors too and what they do.
Summary
This punch points are possibly going to be the quickest way of getting your business to show up strongly when your business is searched in the search engines. Even though your business may not require internet presence, it is still important as most people like to search up businesses they plan to do business and see what they are all about and get more information.
Who we are: Funded.com is a platform that is A+ BBB rated over 10+ years. Access our network of Investors, get instantly matched with a Lender, or get a business plan by visiting us Funded.com