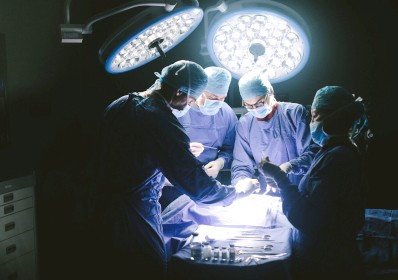 Theator is a Palo Alto, CA-based. The operator of a surgical intelligence platform planned to equip surgeons with artificial intelligence-powered finding aid tools. The company's platform operates Artificial Intelligence and computer vision. In addition, it pulls and annotates key moments from real-world procedures, enabling surgeons to gain scientific insight into their performances and those of surgeons worldwide.
Theator was funded $24 million led by Insight Partners with support from existing investors, including Mayo Clinic, NFX, StageOne Ventures, Blumberg Capital, iAngels, and former Netflix Chief Product Officer Neil Hunt. In addition, new growth angel investors, including iCON and TripActions' CEO and Co-founder Ariel Cohen, joined the round. They will use the additional investment to continue Theator's commercial expansion and accelerate the rollout of its Surgical Intelligence Platform in operating rooms and healthcare systems across North America.
Theator is pioneering Surgical Intelligence to eliminate the paradigm that where you live determines if you live. Theator's Surgical Intelligence Platform institutionalizes the routine capture of surgical video data, harnessing AI and computer vision to analyze every operation automatically. As a result, surgical Intelligence generates actionable insights that optimize patient outcomes, ultimately raising the standard of patient care. Theator's unrivaled surgical video library and data contains over 30K hours of video, with nearly a billion frames analyzed.
The prospect in the market that Theator is tackling is this: In the world of surgery, a vast trove of video is already being created, specifically by the camera probes used in non-invasive procedures. Naturally, the primary purpose of most of this video is for surgeons to be able to track what they are doing in real-time.
Brad Fiedler, VP at Insight Partners, stated that Theator's technology has proven to be the critical next step in surgical advancement. Integrating AI and computer vision into the operating room improves surgical care and is transforming surgery for the better. They're excited to double down on their investment significantly as Theator's expertise in AI and computer vision is now enhancing patient outcomes across an ever-growing range of commercial partners.
By: K. Tagura
Author statement:
Funded.com is the leading platform for accredited investors network worldwide. We monitor and provide updates on important funding events. Angel Investors and Venture Funding can be a key growth for a startup or existing business. Whether it is a first, second or third round financing having a strategic alliance with an Angel Investor or Venture Capital financing can propel a business to the next level and give the competitive edge.