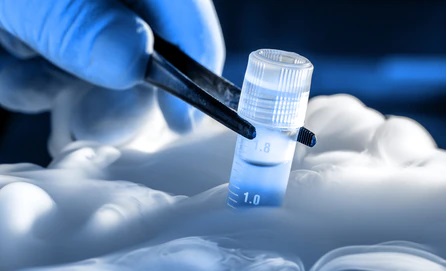 X-Therma is a startup company based in Richmond, California. This company is a developer of a convergent biopreservation technology intended to advance regenerative medicine. It uses cold chain technology for safe and on-demand ice preservation of organs, engineered tissues, and cells, enabling patients with gene therapies.
X-Therma was funded a $13 million Series A funding round. The financing led by LOREA AG, with participation from Graphene Ventures, Zen11 Holdings, Catalytic Impact Foundation, 2b AHEAD Ventures, VU Venture Partners, Methuselah Foundation, along with notable return angel investors.
The new funding is planning to scale the commercialization of XT-Thrive® to meet customer demand for cGMP-grade cell preservation products and expand its multi-disciplinary team, filling positions remotely (both nationally and internationally).
X-Therma's technology, a nontoxic biopreservation platform helped by biomimetic peptoids. It is transforming global accessibility to organ transplantation and allowing "off-the-shelf" cell and gene therapy products and engineered tissues providing safe & effective chemically defined cryopreservation that is DMSO-, serum-, and protein-free.
Smaller than 10% of the worldwide demand for transplantable organs being met. Unfortunately, despite numerous improvements in surgical procedures and immunosuppression, innovations to expand the time window for secure and steadfast organ preservation have, currently, fallen short. X-Therma's turn-key resolution XT-ViVo® and TimeSeal® in organ preservation terminate this time control blockage without changing transplant workflow.
Most organs transported in a cooler loaded with ice at 4°C. This procedure provides minimal time to deliver organs to patients before they perish or to provide accurate matching. The chemistry encodes specific protein-like functions into a synthetic molecule to shape ice crystals and prevent further growth into a detrimental size. This medicine fundamentally allows them to safely store organs at sub-zero temperature, enhancing transplantation from organ accessibility and quality stands with extended time.
Nowadays, numerous regenerative medicine companies suffer substantial logistical hindrances to rise up and from the proteomic and epigenetic transformations induced by DMSO, reducing therapy efficacy. In addition, Cryopreservatives used today are toxic to cells, leading to cell damage, reduced product yields, and inefficiencies in production.
X-Therma's flagship product XT-Thrive®, a DMSO-, Serum-, Protein-free and chemically defined cryopreservation solution directly plugs into the current CMC workflow, resolves current bottlenecks in the cell manufacturing process, and enables "off-the-shelf" living medicines, and now is receiving hyper-growth customer demand.
By: K. Tagura
Author statement:
Funded.com is the leading platform for accredited investors network worldwide. We monitor and provide updates on important funding events. Angel Investors and Venture Funding can be a key growth for a startup or existing business. Whether it is a first, second or third round financing having a strategic alliance with an Angel Investor or Venture Capital financing can propel a business to the next level and give the competitive edge.