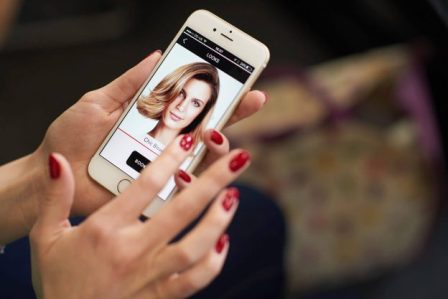 The pandemic has required stores to shut down and return under strict social distancing and health guidelines. One service that helped throughout is appointment-booking apps.
One of those is Booksy, a San Francisco, CA-based beauty and wellness appointment-booking app. Booksy was funded $70 million in a Series C financing. Cat Rock Capital led the funding round, with Sprints Capital, Open Ocean, VNV Global, Piton Capital, Hansen, angel investor Zach Coelius, and Manta Ray Ventures.
The funding intends to use for expansion plans across North America, expanding to new verticals, and gaining complementary businesses.
Polish entrepreneurs Stefan Batory and Konrad Howard found the company. Customers use the Booksy app to schedule and pay for beauty appointments with local businesses. Salons, nail bars, and barbershops can arrange the bookings, payments, and customer base via the accompanying Booksy Biz app. The platform also allows salons to market other products via Booksy E-Commerce, which serves as a marketplace allowing customers to recognize and book other local stylists, nail technicians, etc.
Like so many sectors negatively hit by the pandemic, Said Batory has been a turbulent time for the beauty and wellness industry. Still, they're confident in its ability to come back from this. It is fantastic to see their latest group of investors share their optimism and vision. Giving a cost-effective way to offer, manage and develop digital bookings, reduce no-shows and provide customers what they could help make small businesses and entire industries more resilient.
Booksy deals with the challenges of day-to-day operations for service providers. They empower small business owners worldwide by bringing them with the tools they need to run their businesses successfully.
Instead of missed calls or text messages, help providers can focus on their profession. Booksy allows users to immediately schedule at a time that suits them, resulting in 38% of customers booking after-hours and increasing appointment frequency by 20%, generating more revenue for the service provider.
The founder and managing partner of Cat Rock Capital, Alex Captain, said they are amazingly excited to invest in Booksy. It creates the leading global software platform for digitizing the beauty and wellness industry around the world.
By: K. Tagura
Author statement:
Funded.com is the leading platform for accredited investors network worldwide. We monitor and provide updates on important funding events. Angel Investors and Venture Funding can be a key growth for a startup or existing business. Whether it is a first, second or third round financing having a strategic alliance with an Angel Investor or Venture Capital financing can propel a business to the next level and give the competitive edge.