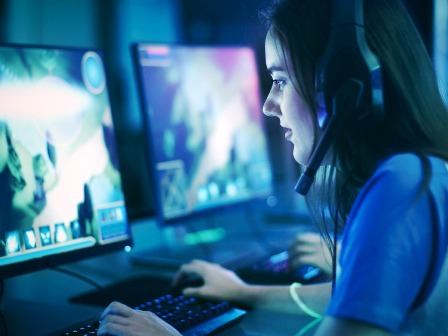 March Capital funded $60 million the March Gaming Fund led by Managing Partner Gregory Milken. This fund focused on boosting startup gaming companies. It will seek to invest in seed and series A entrepreneurs who are developing game content, technology, and infrastructure.
March Capital Partners is a venture funds firm that supports entrepreneurs in pursuit of essential outcomes. Based in Santa Monica and funding globally, March invests in tomorrow's market-leading businesses.
This company plans to lead approximately 12-15 seed & series A investments in gaming and provide connections and supervision to entrepreneurs in this field.
March Gaming has already invested in sports games specialist Nifty Games and mobile developer Knock Knock. Meanwhile, March Capital has previously funded live streaming tech provider Genvid Technologies and League of Legends esports team Immortals Gaming Club.
Said Gregory Milken, the Managing partner of March Capital, has long invested in gaming; they realized that they had a subset of investors and constituents who were very interested in games. They decided to dedicate a fund just for gaming investments and use our unique expertise and evaluation capabilities to capitalize on this opportunity.
Gregory Milken's background and success documented in the gaming industry, personally invested in Small Giant Games acquired by Zynga. A former entrepreneur and operator, Milken is a life-long passionate gamer who will lead the fund and provide counsel and insights to gaming entrepreneurs.
Before his work in technology, he was SVP, Strategy Planning, and Operations for Knowledge Universe Education. He served in different business development at Warner Bros. in Hong Kong, London, and at Twentieth Century Fox.
By: K. Tagura
Author statement:
Funded.com is the leading platform for accredited investors network worldwide. We monitor and provide updates on important funding events. Angel Investors and Venture Funding can be a key growth for a startup or existing business. Whether it is a first, second or third round financing having a strategic alliance with an Angel Investor or Venture Capital financing can propel a business to the next level and give the competitive edge.