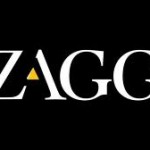 Starting a new business is no doubt difficult. But for some, the task of managing startups is inherently easy and is usually enjoyable. Many successful entrepreneurs, for instance, wouldn't let pass an opportunity to start a new business.
One of them is 36-year old Phillip Chipping – founder of successful mobile accessory company ZAGG. Chipping, who started founding businesses at the age of twenty-one, has a number of achievements under his name. These include, obviously, the success of ZAGG which he started in 2005 in his parents' backyard.
Considering the small number of people who would need accessories for their gadgets, Chipping said that he never expected ZAGG to be very successful. Several months after the launch of his company, however, Apple introduced IPod Nano – a device that is very prone to scratches.
And while other companies are still thinking about the possible solutions for this, ZAGG already has one. Thus, despite the limited number of advertisements posted online, Chipping's company started attract customers. And as the saying goes, the rest is history.
According to Chipping, ZAGG started only with $500 daily sales and two members. Following a single press release, however, it rose to $10, 000 and a couple of neighborhood scouts. After one year, his company finished with $750, 000 in sales and dozens of workers.
Chipping left ZAGG in 2008, a year after the company went public through the OTC market. ZAGG, which currently has a market cap of $300 million, joined the NASDAQ market in 2009.
For Chipping, being a businessman is not limited with managing a single, successful business. In fact, he left ZAGG because he wanted to establish a small storage unit facility that would allow him to focus on his other entrepreneurial goals. Recently, he launched his latest business – Knowonder, an online publisher of stories that aims to promote reading and develop literacy among children.
Currently, Knowonder has a team of hundreds of writers who produce original stories that are available free of charge and can be viewed using tablets and mobile devices. Chipping says that he's acquiring funds for this new business venture through crowdfunding, a highly recommended source of funds for entrepreneurs who are managing new businesses.
Despite his apparent success in the field, Chipping's advice to those who want to enter the industry is simple: "Keep in mind that chance favors those in motion." Likewise, he emphasizes his preference for startup phases, thus the explanation for his decision to start new businesses.
According to him, the traits of successful entrepreneurs include leadership skills, passion for what he or she is doing, commitment of energy to do the job, and the excitement for the venture. Moreover, he also notes the importance of other practical skills that could help in the success of the business.
More detailed information and useful advice can be found at Funded.com Created by Mark Favre, it offers expertise and assistance with developing and funding your concept, including a private forum for queries and discussions. If you need access to investors and funding providers, please do check our website.