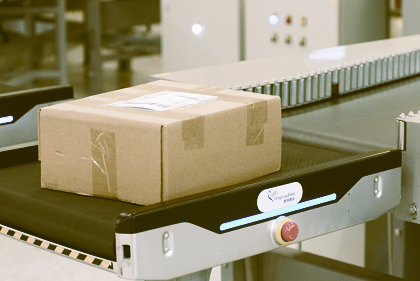 Boxbot, an Alameda, CA-based developer of a parcel logistics automation platform designed to solve core operational challenges throughout parcel delivery networks. The company's platform incorporates the use of robotics and automated systems to address the last-mile issues in logistics with the help of an automated buffering storage and retrieval system, enabling businesses and individuals to optimize the experiences of suppliers and consumers.
Boxbot was funded $12 million led by Playground Global. Maersk Growth, Toyota Ventures, Pear Ventures, and other strategic angel investors of Artiman Ventures also participated. Playground Global Venture Partner Richard Peretz, former CFO at UPS. This significant infusion of capital is poised to propel the company to new heights as it seeks to transform the parcel storage industry with innovative, cost-effective robotic technology.
Boxbot's mission is to simplify and enhance the way packages are stored, sorted, and delivered in a world driven by e-commerce and rapid delivery demands. Their approach combines advanced robotics, artificial intelligence, and sustainability to provide efficient, affordable, and eco-friendly solutions for businesses and consumers alike.
The recent investment round, led by prominent venture capital firms and strategic investors, will enable Boxbot to accelerate the development and deployment of its robotic parcel storage systems. This funding will support Boxbot's ongoing efforts to streamline package management for e-commerce companies, retailers, and logistics providers.
The parcel storage and logistics industry is undergoing a transformation due to the increasing demand for speedy, efficient, and cost-effective solutions. With the growth of e-commerce and same-day delivery expectations, companies are actively seeking ways to optimize their supply chains and distribution networks.
Boxbot's innovative approach to parcel storage has the potential to disrupt the industry by providing an affordable alternative to traditional methods. By reducing the need for extensive manual labor and offering scalable solutions, Boxbot is well-positioned to address the evolving needs of businesses operating in the digital age.
As e-commerce continues to thrive and logistics networks evolve, Boxbot's innovative approach to parcel storage could prove to be a game-changer, ultimately benefiting businesses and consumers through faster, greener, and more affordable delivery solutions. Keep an eye on Boxbot as it aims to reshape the future of parcel storage with its pioneering robotics technology.
By: K. Tagura
Author statement:
Who we are: Funded.com is a platform that is A+ BBB accredited over 10+ years. Access our network of Angel Investors, Venture Capital or Lenders. Let us professionally write your Business Plan.