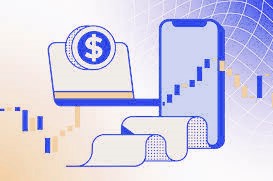 Sort is a blockchain technology startup provider focused on revolutionizing user interface (UI) development for blockchain applications and platforms, simplifying Web3 app development.
Sort was funded $3.5 million in seed funding. The funding round was led by prominent venture capital firms and strategic angel investors eager to support Sort's vision of enhancing the usability and accessibility of blockchain technology.
Blockchain technology has gained significant traction recently, offering transparency, security, and decentralized solutions across various industries. However, one major hurdle has been the complex and often unintuitive user interfaces associated with blockchain applications. Sort aims to bridge this gap by developing powerful tools tailored for blockchain UI development.
With its fresh funding, Sort plans to accelerate the development of innovative software solutions that simplify the design and implementation of user-friendly interfaces for blockchain platforms. By doing so, the company aims to empower developers and businesses to create intuitive, engaging, and highly functional applications that can attract a broader user base.
Sort's co-founder and CEO, Jason Zucchetto, expressed her excitement about the seed funding and the company's mission. They believe improving the user experience is crucial for blockchain technology's full potential. It enables them to build powerful tools that simplify UI development and enhance the usability of applications, ultimately making this technology more accessible to a broader audience.
The funding will primarily be used to expand Sort's engineering and product teams, allowing the company to accelerate the development of its flagship UI development platform. The platform aims to provide a comprehensive suite of tools, templates, and libraries that streamline designing and implementing user interfaces.
Sort's innovative approach has attracted the attention of blockchain developers and industry experts. By providing powerful tools for UI development, the company aims to foster innovation and drive widespread adoption of blockchain technology across diverse sectors, such as finance, supply chain management, and healthcare.
As Sort continues to advance its product development and expand its market presence, the company is poised to play a pivotal role in shaping the future of blockchain technology by making it more user-friendly and accessible to a broader range of users.
By: K. Tagura
Author statement:
Who we are: Funded.com is a platform that is A+ BBB rated over 10+ years. Access our network of Investors, get instantly matched with a Lender, or get a business plan by visiting us Funded.com
You can review our featured partners to help your success with your business or project.