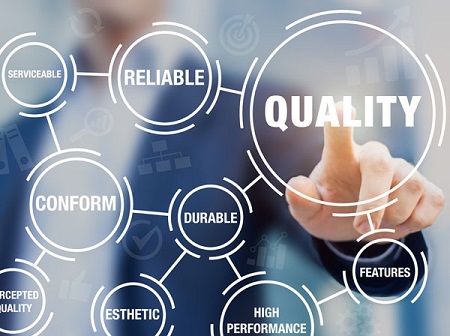 Qualytics an Orlando, FL-based developer of an enterprise data quality surveillance platform designed to monitor and actively defend against data pipeline corruption. The company's technology includes a data firewall that captures erroneous data at the source and prevents it from entering downstream. Data platforms combine it with data pipelines, data flows, and surveillance hubs and use machine learning to automatically create data rules and adapt those rules through supervised workflows, enabling firms to detect and respond to anomalies in real time with active measures such as message-level quarantining.
Qualytics was funded $2.5 million led by Tech Square Ventures, with participation from Engage, SaaS Ventures, Knoll Ventures, and GRI Ventures. Including Inner Loop Capital, Propel Baltimore Fund, Maryland Momentum Fund, The LegalTech Fund, Gaingels, and prominent angel investors. The new investment will raise the company to meet increasing demand from Fortune 500 enterprises deploying Qualytics as their data quality platform.
Gorkem Sevinc, co-founder and CEO of Qualytics, said most companies need to learn the quality of their data. Managing enterprise data quality at scale is an ever-growing need in a world of data-driven findings, insights, and innovations. Their unknown approach applies ML-generated record-level data quality rules to determine anomalies as close to the source as possible. It enables our customers to address their data quality proactively. As they partner with impressive investors, they will resume catering to enterprise customers' needs and fuel the growth of Qualytics on their exciting journey.
The partner of Tech Square Ventures, Bill Nussey, said they are excited to invest in Qualytics to address significant issues in enterprise data quality. The Qualytics team has built a fantastic product to support data teams and subject matter experts to manage and collaborate on data quality at scale. Qualytics is a rare early-stage company launched by veteran founders with startup and enterprise experience working on a large and growing problem.
By: K. Tagura
Author statement:
Who we are: Funded.com is a platform that is A+ BBB rated over 10+ years. Access our network of Investors, get instantly matched with a Lender, or get a business plan by visiting us Funded.com
You can review our featured partners to help your success with your business or project.