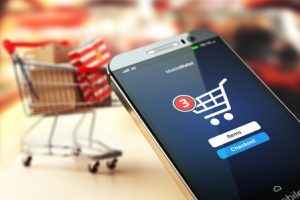 Owning an online business allows you to work from anywhere you want. All you need is to set flexible work hours and establish your presence. Not only this, online businesses have significantly low startup costs and that is what makes it ideal, especially for new entrepreneurs. This is one of the main reasons why traditional brick-and-mortar businesses are gradually declining. They are now more focused on being globalized and ubiquitous.
To put it simply, running an online business has a plethora of benefits if you are an experienced entrepreneur. However, if you are a startup and facing troubles in creating a presence, you need to understand that starting an online business is easy, but running it requires your attention. Whether your digital set up is in its initial phase or has achieved some milestones, knowing key details of the mainstream market and understanding it is of paramount importance.
Another major aspect that is essential to consider when it comes to running an online business successfully is familiarity with technology. If anentrepreneur lacks knowledge of digital marketing or other tech-based strategies, reaching the target audience becomes a daunting task.
If you can relate to this, then the provided details might be useful for your online business. All you need is to consider the following steps while running your online business.
How to Run an Online Business?
Establish Your Business Market
There is no doubt that without understanding the target market you want to focus on, you cannot increase your sales. However, if you know where you will find your target audience online, developing marketing strategies become a breeze.
According to expert marketers, when an entrepreneur understands their core audience, it will help them find the right ways to offer the products that interest the audience. The point is, researching the market position and analyzing the needs and interest of customers is substantially important before launching your product.
Register Your Domain Name
Your online business requires a domain name. Without registering it you cannot run your business as it is your online address, spot or place where people will find you on the internet. The good news is that there is a myriad of companies that sell a domain name. Google Domains, in this regard, is one of the common choices you can opt for.
Your domain name plays a critical role when it is comes to branding an online company. Here is when you need to come up with a domain name that truly reflects your company and its goals. While choosing a name, make sure you use the name checker tool to help you see what is available.
Host Your Business Domain
Hosting a business domain is an integral part of running a business online. Through a web host, your online business gets space on various servers. Sometimes both registering a domain and finding a host for it can be achieved with the help of one company. Following are the key features you need to consider when you choose a web host.
Uptime percentage
Available marketing tools
Storage capacity
Email features that are based on domain
How it offers customer response forms
Hosting capability for blogging
Accessibility for customer support
Focus on Your Business Website Design
The first impression is the last impression' -whether you believe it or not it is undeniably true when it is about your website design. Your customer doesn't have a place to visit or judge your market credibility; however, it's your e-commerce platform/website that enables customers to understand your marketing skills.
That is to say, the more attractive and informative your website design is, the more customers your online business will attract. This is where both your marketing expertise and technology create a storefront for you. If your brand is failing to grab the attention of potential customers, it is the right time to consider alternative options.
Hiring a professional web designer with sound web skills can make a huge difference to your websites' layout. We recommend you choose a quality e-commerce platform to not only help you customize the website, but also run an online business.
Add an Online Payment Option
The concept of online shopping encapsulates customer's easiness whether it is about purchasing online or paying online. That is what adding online payment feature to online business makes extremely important. It gives customers satisfaction that they can process transactions without having to go through a long and arduous payment process.
Besides that, giving your customers multiple gateways for shopping can also have a significant impact on your business success. Allow upgrades and provide different packages for purchase options to make shopping fun and convenient from your online store.
Increase Website Traffic
Providing quality products and excellent user experience to your customers is your foremost responsibility if you are an online entrepreneur. It is the only way you can retain your customers while driving more traffic to your website.
For running an online business successfully, you need to make extra efforts to stand out from your competitors, which is not possible until you leverage the right strategies to attract the right customers. Always focus on the target group to generate more sales and create more traffic online. Here are few tips o drive traffic:
Register with popular search engines, like Bing and Google
Use persuasive online advertising on social media platforms, such as Twitter, Facebook, and Instagram
Focus on quality content marketing
Gradually incorporate advanced digital marketing strategies to increase quality traffic on your website. Remember that, driving massive traffic involves a number of technicalities and requires you to consult with digital marketing experts. In addition to that, never compromise on the quality of e-commerce software as it will help you keep a tab on financial information, customer data and other analytics for your future business decisions.
Final Thoughts
All in all, an online business is undeniably a decent way to earn money, but requires proper strategies and planning to run it efficiently. It takes your hard work, time and most importantly market understanding to run an online business.
Who we are: Funded.com is a platform that is A+ BBB rated over 10+ years. Access our network of Investors, get instantly matched with a Lender, or get a business plan by visiting us Funded.com
You can review our featured partners to help your success with your business or project.