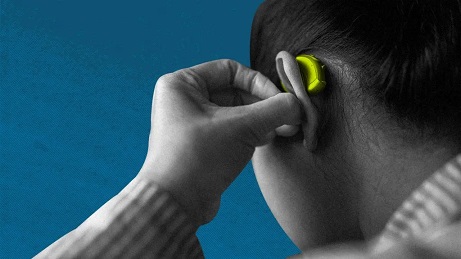 Yes Hearing is an NYC-based hearing aid device provider intended to improve access to hearing aids for the elderly. The company's platform offers a wide range of hearing aid products for hearing problems, enabling users to access healthcare and hearing technologies through home visit treatment and home care.
Yes Hearing was funded $10 million led by Blue Heron Capital, and other participants in the round include Ensemble Innovation Ventures, Primetime Partners, Maccabee Ventures, and angel investors of Gaingels. The new investment round will help the company scale its direct-to-consumer operations, speed up the development of its home care platform, and strengthen its market, service, and product offerings.
The company was founded in 2019 by CEO Sam Shear. The company's patient-centered delivery model has combined audiologist-led telehealth with hands-on professional hearing care at home to increase the adoption, usage, and ongoing care for individuals with hearing loss. As a result, the company provides prescription hearing aids at upwards of 40% less than the cost in a typical clinic setting.
Gordon Crenshaw, Principal at Blue Heron Capital, said, Yes Hearing is solving the nearly $20B annual hearing loss market with a novel and disruptive platform, meeting consumers and patients with hearing loss where they want to be met: in the home. In addition, the company's expansive network of audiologists gives Yes Hearing unparalleled reach to meet the demands of the millions of individuals in the country who are suffering from hearing loss.
Yes Hearing's solution has a meaningful, positive impact on the grade of life for older adults. Hearing loss can be managed and treated, but millions of people don't receive the care they often need because of the stigma and cost associated with maintenance.
The FDA's recent decision to allow over-the-counter sales is excellent for hearing aid awareness and access. They are very excited for more people to get the hearing aids they need, but hearing care is so much more than that. Yes Hearing offers an in-home service that provides the knowledge and counseling required to increase the actual usage of hearing aids. In addition, it leads to long-term health benefits beyond listening, including communication, mobility, dementia prevention, and more.
By: K. Tagura
Author statement:
Who we are: Funded.com is a platform that is A+ BBB rated over 10+ years. Access our network of Investors, get instantly matched with a Lender, or get a business plan by visiting us Funded.com
You can review our featured partners to help your success with your business or project.