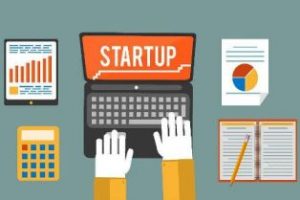 As a business startup, it is important to recognize the markets that are up and coming to help extend your business into these niches. It is also helpful for new startups looking for a business venture that will be successful and have some growth potential in the near future.
There are several markets that have emerged as of recently and should be paid attention to as they are trending and increasing in demand for products and services in these categories. Here are some of the top markets making headway in recent months that your business should pay attention to.
Green Living
It isn't easy being green, but many people are turning toward the trend of living in an environmentally friendly way whether it be through green home design or products and services that help promote a reduced carbon footprint both in and out of the home. As a business startup looking for ways that you can promote environmentally friendly products and services into your business is sure to garner new customers that are hopping on the bandwagon to be a little greener in their everyday life.
From more energy efficient appliances to green kitchen design, there is a myriad of ways that your business startup can follow this trend and cultivate a new base of customers in the process. Plus, angel investors are savvy about what is trending in the market and will take notice if you are a little greener in your efforts or are able to capitalize on green living movement and its customer base.
Health And Wellness
Health and wellness is another niche market that is showing no signs of regress as consumers desire to look their best from head to toe continues to move forward. This market encapsulates everything from energy drinks to wrinkle creams and exercise equipment, that allow consumers to retain their youthful glow, fight disease and illness, and always have the best appearance.
Plus, an aging Baby Boomer generation is particularly focused on finding that fountain of youth you may be able to offer with your business startup. With Baby Boomers controlling, much of the spending that consumers do today and being an underutilized category, targeting your products and services directly to them can help you dip into a market that has a surplus of pocket money to spend on such luxury items.
Health and wellness products and services are also getting a nice boost from rising health care costs as more focus is placed on preventive health and staying healthy through personal care. This is only further complimented by an increase life expectancy for consumers and the need to look good no matter the cost.
Internet Technology Services
As fast as the internet grows, more services geared around helping internet users and website owners will continue to be needed. Products and services that center around the Internet will do well as there is a growing need for search engine optimization, website restructuring, and the ability to keep these sites safe through security protocols.
Add in the desire for online gaming as well as more educational opportunities that are online and you have a recipe for a high market demand that is focused on the internet and its usage. As a business startup, you need to think about how you can play toward this customer base with your products and services and tap into the revenue stream that this market offers new and emerging companies with internet technology service needs.
Mobile E-Commerce
Also, internet-focused is the ability to offer your products and services through mobile devices. Allowing your customers to buy directly from you using their cell phone, iPad or tablet can gain you in the revenue department as you are able to give them what they want immediately.
Having a website that doesn't work with these devices can cost your customers that become fickle and choose your competitor over your business startup offering. Keep your eye on the ability to offer mobile sales to your consumers as this is the future of online sales as people use the most convenient platform possible to do their shopping now, during the holidays, and into the future.
Markets To Watch
While those are four markets that are heating up as of current, there are some new up and coming niches that are making advancements at an alarming rate. Keep your eye on virtual reality (VR) technologies as VR is becoming more of reality and the ability to integrate this technology into your business startup offering may give your business a leg up into the future.
Artificial intelligence (AI) is another area that is getting high praise as well as cloud-based systems that seem to be taking a hold in most every business opportunity. Internet of Things (IoT) is also trending in home products as consumers look to be connected to their dwelling no matter where they reside.
Security also gets a big push as more data breaches occur and consumers become increasingly concerned about fraud protection. Working your business startup into any of these market opportunities may be what you need to add to your revenue stream or reach a new base of customers with your products and services.
If you are looking to secure funding from an angel investor, keep these markets in mind as your private investor is no doubt tuned into these niche potentials as well. This may be the key factor you were missing in your business plan or a turning point for your business startup. In either instance, these are markets to pay attention to and get involved with as there will be plenty of spending on in these areas by consumers now and into the future.
No matter what market you are looking to enter with your business startup, be sure to evaluate the opportunity available to you and how it will affect your potential revenue stream. By always being watchful of new and up-and-coming markets can help you discover a new business avenue and allow to increase your revenue going forward.
Who we are: Funded.com is a platform that is A+ BBB rated over 10+ years. Access our network of Investors, get instantly matched with a Lender, or get a business plan by visiting us Funded.com
You can review our featured partners to help your success with your business or project.