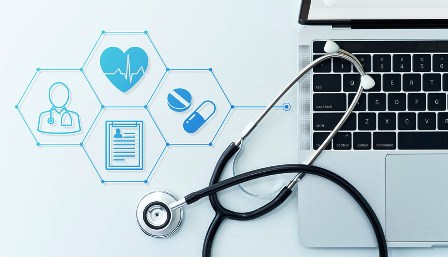 Abridge is a Pittsburgh, PA-based healthcare application developer planned to bring context and knowledge to every medical conversation. The company's application operates machine learning to offer an audio-based system to record and summarize medical discussions and bring context and meaning to them, enabling users to follow through with the doctors' recommendations and stay updated.
Abridge was funded $12.5 million led by Wittington Ventures alongside participation from existing investors like Union Square Ventures and UPMC Enterprises. In addition, new investors included Whistler Capital, Turing Award winner Yoshua Bengio, and other strategic angel investors.
Abridge plans to use the funds to have the structure of a seamless solution and summarize information from any medical conversation, making it easier for systems to reduce provider burnout while also increasing patient satisfaction.
The company founded in 2018, Abridge has offered a consumer-facing app that patients can use to record their medical conversations. Each recording transcribed, powered by AI and machine learning. The app also defines key medical terms for users and highlights the next steps of care based on the provider's plan for a given patient.
Dr. Shivdev Rao, CEO, and co-founder of Abridge, said, Abridge is the solution he always wanted for himself, as a physician and a patient. This AI-based service leverages conversations he had with his patients to draft not only his documentation but also the capability to send detailed care plans to them and improve the quality of their care.
Now, the startup is launching an enterprise solution for providers. It can combined with electronic medical records systems and used for telemedicine appointments via an API. Providers can record any medical conversation—whether with a patient or another care team member—and, within minutes, receive a transcript. The AI service also summarizes the most medically relevant information in a doctor's note format that the provider can verify and input into a medical record. It can also share that summary with the patient.
The goal is to reduce provider burnout and increase patient satisfaction. The platform has been trained on more than 1.5 million medical encounters, the company says, and been used by 2,000 clinicians so far. In addition, Abridge has current and upcoming partnerships and pilots in place with other prominent health systems, including each of the top three hospitals, payers, and pharmacies, as well as a Fortune 5 healthcare company.
By: K. Tagura
Author statement:
Who we are: Funded.com is a platform that is A+ BBB rated over 10+ years. Access our network of Investors, get instantly matched with a Lender, or get a business plan by visiting us Funded.com