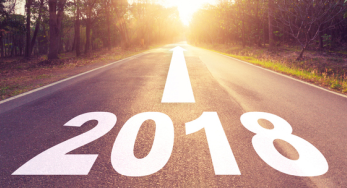 A new year is here and along with it comes a new set of goals and purpose for your business startup. The trends of the year are already heating up, and your company needs to form early adoption to ensure you make the most of these moneymaking opportunities. Consider investing in these trends of 2018 to help your business startup flourish throughout the year.
Local Advertising
Reaching your local customers has never been easier or more important as localized advertising takes this promotional activity to a whole new level. Through advanced search engine optimization (SEO) techniques, you are able to make your business startup visible to the exact base of customers that have interest in your product. Using local landing pages, city keyword search terms, and the use of pages such as Google MyBusiness, you can allow your company to be found by those that are searching for a business near them. This personalized approach to reaching customers is hot for 2018 and is a sound way to market your business throughout the year.
Advanced Technologies
Hardly a day goes by without a mention of artificial intelligence (AI), machine learning (ML), or Internet of Things (IoT). These technologies are allowing business startups to interface with their customers in a new and exciting way. Adding these advanced technologies into your business not only can improve the customer experience for consumers, but it can also streamline and make your operations more efficient.
Higher Wages
For 2018, you'll see a surge in the minimum wage being paid to workers. Increasing your wage earnings for your employees can make your business startup a more attractive place to work and help garner talent that would otherwise not have been possible. Your employees are a direct reflection of your business startup and paying them a little more can go a long way in ensuring that you have a workforce that maintains your company vision and brand.
Remote Workforce
More and more employees are signing up a for positions that offer remote working environments. As your business startup grows, you can expand your presence globally through a remote workforce. This will allow your business startup to secure top talent from around the world and keep your operations flowing 24/7. You'll be able to maintain a lower overhead with a remote team and give your employees a position that is highly desirable and sought after in 2018.
Millennials
The focus of the New Year is on Millennials as this large population of customers has come of age and has an immense buying power to wield with business startups. This gaggle of buyers is focused and ready to make buying decisions that can help to increase your business startup's revenue. Understanding and honing in on this generation of consumers can provide a generous bump in your profits as you target them with technology-enhanced products and services that you market to them on the very channels they submerge themselves in. Emphasizing Millennials for 2018 can add to your business startup's bottom line and increase your fan base and followers throughout the year.
Influencers and Experts
In 2018, the need to have a subject matter expert or influencer support your business startup's products or services can boost your brand's visibility with consumers. These experts have clout with customers and are often the reason that they choose your business startup over your competitors. Consumers are turning to subject matter experts and influencers to give them advice and provide them with the solutions to their everyday problems with your products and services. Th opinions of these experts matter to the masses and can help bolster your business startup in 2018.
Blockchain
If you haven't heard of blockchain, you soon will as the technology is making strong headway in 2018. This technology allows for real-time, safe documentation and monitoring and can help your business startup become more transparent with your customers. The ability to hold digital transactions in a more friendly and accountable way makes blockchain a technology that can literally change the way that you do business in 2018 and beyond.
E-Commerce
The need for a brick and mortar store has literally become passé as consumers choose to do the majority of their shopping online. E-commerce is taking over, and more business startups are making a foray into online sales in lieu of a physical store location. Consumers are responding with resounding acceptance making it possible for your business startup to thrive in the e-commerce space and gain consumer loyalty with online sales.
Values
The trend in 2018 for businesses alike is a focus on values. Consumers are turning to brands that have the same values that align with their own and foregoing the ones that don't. Outlining the values that your business startup stands for early on can give you traction with customers that are likeminded and believe in the same morals as your company does. Keeping your values front and center with your customer base is a new way to attract clients to your business and keep them coming back for the long haul to buy your products and services.
Customer Experience
In 2018, the customer experience also becomes more important as consumer look to brands that provide them a positive buying experience. Interacting and engaging with your customers can help achieve loyalty with them. When buying from your business startup is an occurrence that a consumer enjoys, they are more likely to return to your business for a second, third, and fourth purchase. They spread the word that your business startup is one to frequent and keeps your company top of mind with many new customers.
Keep these trends in mind as your business moves in 2018 to help it achieve maximum success in the New Year. You'll reap the rewards of staying on top of the trends that your customers are demanding and increase your revenue with vigor as you find these new ways to promote your business startup and interact with your customer base. Good luck and continued success in 2018!
More detailed information and useful advice can be found at Funded.com If you need to access our network of angel investors or a business plan for start-up funding visit Funded.com