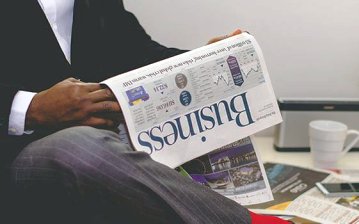 A journey of a thousand miles starts with one step. Every international company today was once a small business serving its local community. If you are brave enough to lay the foundation of a small business and stick to your mission tenaciously, you too could be the owner of an international brand tomorrow. Consider yourself lucky for being born in an era in which starting a business is easier than ever. You could literally start and run your business from your bedroom today. The key to success, however, is to be confident, trust your skills, and start your small business with a big vision.
Best Small Business Ideas 2018
A Digital Marketing Agency
It is for you to decide if you want to start a solo marketing agency or have people with you. Online marketing is not as technical as it might seem to some. Email marketing, content marketing, social media marketing, etc. require you to have an understanding of these platforms and the many tools that are used for marketing on these mediums. If you have been active on social media, you probably understand a lot about social media marketing already. However, if you are completely new to the world of internet marketing, you can take advantage of the many affordable digital marketing courses available online.
The best thing about this type of business is that you have an international outreach from day one. Start your professional journey with a proper website that clearly states all the services that you provide. Do not forget to target your local audience with more emphasis.
A Digital Influencer
Influencer can be a vague term when it comes to digital marketing. Influencers can be in many different forms e.g. bloggers, YouTubers, celebrities, sports stars, etc. The good thing is that you can be an influencer even if you are just an ordinary person today. The first thing you have to do is find a segment of the market that interests you. Maybe you like bodybuilding or doing makeup. Once you have decided your niche, create a blog and start writing about that topic. Keep writing quality posts and wait for new subscribers to pour in with time. Once you have enough of them following you on social media, you can turn yourself into an influencer.
Your job as an influencer is to promote certain products to your social media followers. You don't have to have millions of followers. If your penetration into your audience is deep i.e. a large number of your followers respond to your posts, even a few thousand followers will be perfect for promoting brands. It is not always the size of your followers that matters. What matters more is your penetration into the market. Influencers can be nano, micro, mega, macro, etc.
A Website Designing and Development Company
Website designing and development are also a form of digital marketing but this is where things become technical. You have to learn to code to create websites. Yes, there are other ways to create websites such as learning to use a website builder and designing websites without requiring any coding knowledge, but the control that comes with being a coder can never be experienced when designing with a builder. If you can get in touch with a few people who happen to be website developers like you, starting a website development company should be no big task for you.
If you don't have any knowledge of website designing but the field intrigues you, there are many ways to learn web development. A lot of online websites now offer you web development courses. In fact, they officially certify you when you complete the course and even send a hard copy to add to your credentials.
A Graphic Designing Company
Graphic designing is different from website designing as you can tell from their names. Website designing is specifically limited to your designing skills to create a website. It is not really "graphic" designing. It requires you to have some knowledge of coding, even if it is basic HTML. On the other hand, you don't need any coding knowledge to be a graphic designer. As a graphic designer, you help companies design their marketing materials, most important of which is their logo. Every business owner wants their brand to have an identity and a logo plays a crucial role in that.
In addition to logo designing, you will be doing a lot of artistic work to create letterheads, advertisement animations, magazine covers, e-book covers, etc. as a graphic designer.
Professional Online Photographer
A photographer in today's age is completely different and much more than a photographer from a few decades back. Your market is not limited to marriages, wedding anniversaries, corporate functions etc. Today, you can be a photographer on the internet and sell your pictures to just about anyone. One of the best ways to earn money is to be a photographer for companies to complement their blog posts and enhance their content marketing strategies. You can ask them about the topics on which they are creating content, and then professional photographs that fit the criteria.
You can create a website, add watermarks to your pictures and make previews available so commercial entities can find their desired photos and pay you for them. Many photo galleries are already available on the internet but taking custom orders and then snapping photographs that fit the content can make you unique.
Final Thoughts
You can see that most of these businesses are possible to start right from the comfort of your bedroom. You don't require a lot of capital to start them. In fact, even a student can start any of these businesses. What matters the most is to stick to your initial plans consistently and patiently. Sudden surges of passion can often make people think of doing big things but such excitement settles down within a few minutes. Do not start a business just for the sake of it. You have to have a vision that motivates you to go keep going even when conditions don't look their best.
Access our network of Angel Investors, Venture Capital or get instantly matched with a Lender. Create a crowd funding campaign or get a business plan by visiting us Funded.com