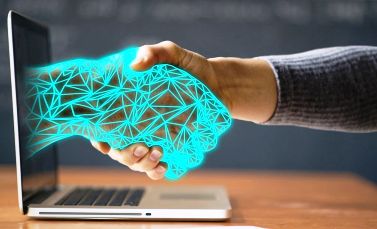 Many times companies get into a position where they need some special jobs that might only be needed for a short period of time. Contracted help is when someone is not on your payroll and has a W2 and paycheck directly with withholdings. These contractors are hired and paid directly though and agency or you. If they are US contractors they will require you to supply a tax form and filing if over $500. This is also applicable to attorneys, even if they are a corporation. If you use an agency they generally will provide that form to the contractor. Popular freelancer positions usually are work at home positions. It can be database, customer service or website work. Upwork is the leading platform to hire Independent contractors. They allow you to post and get replies and bids from independent contractors. Generally some posting platforms require a fee or if using the services will require a percentage of the amount paid as they work directly for the company platform and get paid from there too. It can be very competitive market place with more people wanting to work from home also if you don't mind hiring abroad can open up lots more opportunities. Keep in mind that if you hire a Freelancer they must be independent of your company. Sometimes it can be a flag to a government agency if someone is working at the company office and has a company business card as to why they are not subject to with holdings.
Employees
If you are hiring and decide to choose to hire an employee versus an independent contractor can have it's pros and cons, if you are caught in choosing which option. You won't have much of an option if you expect an onsite work environment will be clear you cannot hire an independent contractor, unless its short term work that has a termination date, or intermittent. Having an employee can provide more of a commitment to the company and can open up more people responding to your position, if outside agency or agency type platforms. You will have to make sure all the legalities for hiring are in place, signs posted in public places, government paper work and reporting and with holdings. You may take on a little bit more liability in some areas for unemployment or work place claims. If you are starting out in business there is plenty of resources online to aid in the set up for employees. The broader range of employees will be much larger as most people looking don't ever think about freelancing and the filing requirements and paying taxes at the end of the year.
Summary:
Whether you chose to hire a freelancer or employee can be the difference of weighing out the options and costs. Freelancers can make excellent long term assets to your company and the ease of bidding for the position and seeing their online reviews can make it easy see their past jobs. However, the challenges can be they also may be working for a few different jobs and might not be flexible to certain customer service hours. Hiring full-time or part-time employees can have a local impact and show employees more of a long term commitment and a sense of belonging.
Who we are: Funded.com is a platform that is A+ BBB rated over 10+ years. Access our network of Investors, get instantly matched with a Lender, or get a business plan by visiting us Funded.com