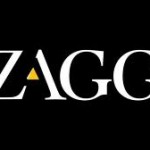 Starting a new business is no doubt difficult. But for some, the task of managing startups is inherently easy and is usually enjoyable. Many successful entrepreneurs, for instance, wouldn't let pass an opportunity to start a new business.
One of them is 36-year old Phillip Chipping – founder of successful mobile accessory company ZAGG. Chipping, who started founding businesses at the age of twenty-one, has a number of achievements under his name. These include, obviously, the success of ZAGG which he started in 2005 in his parents' backyard.
Considering the small number of people who would need accessories for their gadgets, Chipping said that he never expected ZAGG to be very successful. Several months after the launch of his company, however, Apple introduced IPod Nano – a device that is very prone to scratches.
And while other companies are still thinking about the possible solutions for this, ZAGG already has one. Thus, despite the limited number of advertisements posted online, Chipping's company started attract customers. And as the saying goes, the rest is history.
According to Chipping, ZAGG started only with $500 daily sales and two members. Following a single press release, however, it rose to $10, 000 and a couple of neighborhood scouts. After one year, his company finished with $750, 000 in sales and dozens of workers.
Chipping left ZAGG in 2008, a year after the company went public through the OTC market. ZAGG, which currently has a market cap of $300 million, joined the Continue reading "Confessions of a Startup Guru: The Traits of a Successful Entrepreneur"