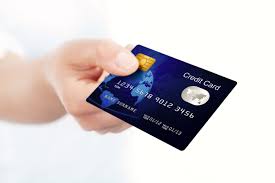 Whether you're a startup or you run an established brand, a business credit card is essential for the financial well being. A business credit card is much more than a way to pay for your business purchases. It is a convenient mode for entrepreneurs to increase their company's power. Not only does it enable access to revolving credit lines but also provide a range of lucrative rewards, fraud protection, and most importantly, smooth out the cash flow.
A business credit survey from Federal Reserve showed that nearly 52 percent of companies that have at least 50 employees use business credit cards for several purposes. With a set credit limit, the business owners make purchases, transact money, and withdraw cash. Many businesses use credit card although, like a regular consumer card, they carry an interest charge if the entrepreneurs don't repay the balance in the billing cycle.
Despite a high-interest rate, using business credit cards is considered beneficial when it comes to making smart purchases. Here are some reasons why purchasing on your business credit card is more savvy and advantageous in the long run.
Why You Should Use Business Credit Cards
1. Brings You Travel Rewards
You may have seen many entrepreneurs putting marketing ad from Google and Facebook on their business bank cards. They use it for the monthly payments. The trick is tremendously advantageous for gaining an extra thirty days of cash flow at zero cost.  Plus, it is an easy way to scale their business quickly. 
To put it simply, the travel mile strategy with business travel credit card offers a plethora of lucrative rewards. However, to make the most of this strategy, you need to choose your business bank card wisely. That means if you typically fly from a specific airline, consider using the co-branded credit card of that airline.
 The idea is great to receive a variety of traveling perks that may include easy airline status, priority boarding, and checked bags at no cost. Choose a business bank card that comes with flexible travel rewards that you can use with more than one provider.
2. Better Reward Protection
If you have ever tried to use your business credit card to deal with outside or international vendors, you must know that it is critical to pay them through the plastic. In other words, making foreign transactions with business credit card protects entrepreneurs to dispute the payments or save their cash on hand.  The fraud protection strategy of business credit cards provides great fraud protection. The federal law doesn't put fraudulent charges more than $50 on the cardholders. Many card issuers offer 0 percent liability.  It is worth noting that this offer is not the same when you use a business debit card as per federal law. So using a business credit card is a better and smarter choice.
3. You can Finance large Business Purchases
One of the significant benefits of using a business credit card is that the entrepreneur can leverage its equity to purchase things that help their business to grow. It is because come with a strong financing strategy, you can finance large or small purchases inexpensively. Use your business credit card with a relatively low-rate balance transfer or low introductory rate.
Also, remember that even you use a credit card that comes with a 16 to 20 percent interest rate is a cheaper option than other financing options for your business. They may carry hidden high rates.
4. Insurance Coverage
You might not have heard about that you can save on rental car or travel insurance by paying through business credit card. The travel saving insurance makes an excellent offer for traveling enthusiasts. Several business credit cards come with collision damage coverage when a customer rents a vehicle. This primary coverage means you don't need to file claims for your auto insurers first. Some banks offer secondary coverage that provides many benefits if auto insurance does not cover the amount of damage or loss.
5. Help You Fund Your Startups
Business credit cards, without a doubt, offer multiple benefits if you're a startup. As mentioned earlier, many small business owners spend hundreds of dollars to run online ads and make payments with their business credit cards. Using that for payments adds many reward points or perks may help business owner pay for other expenses and purchases.
The startup financing strategy of business credit cards often relies on the personal credit card scores or history; especially when issuers evaluate applications. That means these business credit cards offer you a financing option for your new businesses if accessing other finance forums is difficult for you. Additionally, you can use other sources than just business revenues to meet the income requirements of banks.
6. Save Money on Expenses
Cashback strategy includes in some of the popular rewards that any business or brand can use.  Your card can have flat cash reward on all your purchases. Also, you can have large cash back rewards for some specific categories of your spending.
Cards that come with a high reward may charge you higher fees. However, the best way to maximize cash back is to use multiple cards. Know that if you analyze your spending carefully, you will be able to determine and understand which business credit card is best for you.
7. Provide Excellent Employee Perks
Many smart entrepreneurs accumulate their cash back rewards of the year and use them for annual celebrations and bonuses. Others share travel perks and miles with competent employees. Thus, making purchases or using a reward that benefits in-house or even remote employees is an excellent idea. This is undeniably a smart strategy to positively impact on employees' productivity and satisfaction.
Final Thoughts
To crown it all, using business bank cards for purchases, payments, and rewards is an easy way to keep the business cash flow running. Thus, the given reasons are advantageous for using business credit cards smartly.
Access our network of Angel Investors, Venture Capital or get instantly matched with a Lender, or get a business plan by visiting us Funded.com
Get Matched with a Credit Card!