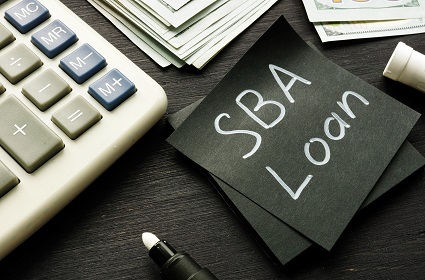 Lots of talk on what position lenders take when offering SBA programs. Lots of different banks that are approved for SBA programs have different criteria. This is based on the risk level the bank wants to take. The SBA generally guarantees about 50% of the bank funds. This makes it attractive for banks to offer better incentives to businesses. Start-up businesses are also welcome and can sometimes qualify on lower FICO scores for what SBA calls Micro Loans. Usually, SBA minimums are around 620-640+ with a good Business Plan and a $50 max amount. Here are other Minimums broken down for existing businesses:
SBA 7(a) 650+
SBA 7(a) Express Loans 650+
SBA CDC/504 Loans 680+
SBA CAPLines Program 660+
SBA Export Loans 660+
SBA Microloans 620-640+
SBA 7(a) Loans
These are the most common SBA loans and generally what people think of when they think of an SBA loan. It's a general loan that businesses can use for almost any purpose. Unfortunately, they're also among the toughest to qualify for, with an estimated SBA loan credit score minimum of 650.
SBA 7(a) Express Loan
Designed for small businesses that need a smaller amount of cash (up to $1 million until Sept. 30, 2021, then $500,000 after that) in a faster amount of time, the SBA Express loan is not much easier to qualify for and has similar qualification requirements to the regular SBA 7(a) loan.
SBA CDC/504 Loan
SBA CDC/504 Loan is designed to help businesses buy owner-occupied commercial real estate or heavy equipment. Most people who qualify have a 680+ credit score minimum and require a 10% down payment on the purchase.
SBA CAPLines Program
This is essentially an SBA line of credit designed to meet short-term or seasonal working capital needs. You can generally qualify with a credit score of 660 or higher with short-term collateral such as unpaid invoices, receivables, or other collateral.
SBA Export Loans
SBA Export loans are designed to help small businesses fund new exporting operations with cash flow solutions that allow more flexible terms to international customers. By proving a viable export operation, you can qualify for this loan with a credit score minimum of 660.
SBA Microloans
Microloans are small loans (up to $50,000) with softer credit score requirements (a minimum of around 620-640) than other SBA loans. You'll also need to provide some collateral that could cover the loan amount and a sound business plan.
SBA can be a powerful alternative for financing and raising capital. Funded.com has a Lender Match program to match startups and existing businesses with SBA programs and conventional lenders. You can sign up for a free trial and get matched.
Who we are: Funded.com is a platform that is A+ BBB rated over 10+ years. Access our network of Investors, get instantly matched with a Lender, or get a business plan by visiting us Funded.com
You can review our featured partners to help your success with your business or project.