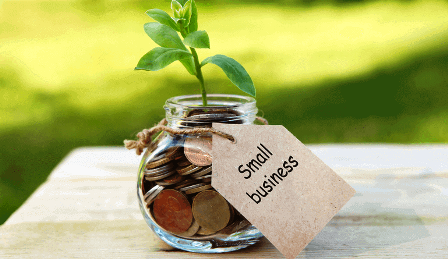 When starting a new business, you face hundreds of new challenges – many of which you have already assessed and many that you couldn't have imagined. Once you have made up your mind to start your business, you need to set some rules. While there are many, today's topic is mixing personal banking with business finances. A great number of new and small business owners make the mistake of mixing their finances with business finances. Here are the reasons why you should not do this when you start your business.
Reasons Why You Should Not Mix Personal Banking and Business
If you want to make it easier for you to obtain loans, you would want to keep your bank account separate from your business account. The first rule one has to learn as a business owner is "business has its own identity." Keeping that in mind, you have to open a separate account for your business. With time, your business will create its credit history making it much easier for you to obtain loans in future.
    To Know Business Expenses
When you have your personal banking and business account all mixed up, you don't know which expenses are which. If you need to buy a new wristwatch for yourself, the money comes out of that account. If you have to buy new furniture for your business, the money still comes out of the same account. As the time passes, it will become nearly impossible for you to sift and sort through your expenses and business expenses. To know your business' profit, you need to know its expenses.
Tax filing can become a nightmare for you with your personal and business income and expenses are intertwined. By mixing the two accounts, you are making the job difficult for yourself. As for the sole owners of a small business, it is best to put some percentage of your income in a separate account, so you don't have to pay the taxes from your pocket at the end of the year.
So, you want your business to turn into a brand. You have had your visiting cards, letterheads, brochures, etc. printed. You want people to know the name of your business. Having done that, how does it feel when your customers and clients have to write a check in your name and your business'? People might think that you are not serious about your business and that you might change your mind at any time, which is a lost opportunity for long-term B2B relations.
When the money from your earnings and business go on the same account, you will not distinguish between both when it comes to spending. At times, you might be making up for business losses from your pocket, and at other times, you will be buying your stuff from business money.
Bottom Line
For the reasons above and many others, it is in your best interest that you open a separate account for your business and keep your savings personal. You could also close doors for future incoming investments due to this basic non-professional move.
Who we are: Funded.com is a platform that is A+ BBB rated over 10+ years. Access our network of Investors, get instantly matched with a Lender, or get a business plan by visiting us Funded.com