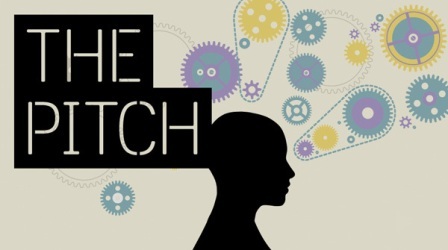 As an entrepreneur with a unique business idea, your most difficult task is to make others believe in your idea as much as you do. Your knowledge of your business and the passion for its concept reflects in how you pitch your startup. While learning comes from failures, your target should always be to ace your pitch the first time you deliver it. The idea of pitching your business to the experienced investors can be quite daunting. You are standing in front of the people who can look right through you and your words. Any mistakes or misinformation can ruin the opportunity of a successful investment.
If you have watched a few episodes of the Shark Tank, you would know how brutal investors can be with their probing and reprimanding. While their harsh words can be quite painful, the more disappointing part is when you are not able to get the investment you want.
Regardless of all the internal and external forces, favoring and non-favoring odds, it is your perfect pitch that can win the investors over. What you need to focus on is how you can craft the perfect pitch that has the thinnest chances of being turned down by potential investors. Here are the tips that will help.
7 Tips to Craft and Deliver the Most Successful Business Startup Pitch
1)    Keep Your Pitch Short
Do whatever it takes—hire professionals or spend hundreds of hours brainstorming—but come up with a shortened, succinct and most effective version of your pitch. Don't make your investors yawn. Split your pitch into three to four different phases and transition through them smoothly. For example, split your pitch into four parts that could look like this:
Tell the story how it started.

Explain clearly what your product/service is.

Give out numbers i.e. revenue, sales, profits, losses etc.

State the size of the investment you are looking for and explain what the purpose for which you need the said amount.
So, you could give 2 and half minutes to every part and complete your pitch in 10 minutes. Increase the time for the section which you believe needs more attention.
2)    Be VERY Clear about Your Product/Service
One of the biggest mistakes that startup teams make is not being able to explain the idea they are selling. It can often happen when you divide your product/service into multiple sections with each section solving a different problem. If you are not able to explain your product/service clearly, it is an indication of one of the two problems or both: 1) you have not worked on your pitch and 2) you don't know your service/products very well yourself. As soon as the investors feel lost during your pitch, consider the opportunity lost too.
3)    Know Your Target Market and Product's Uniqueness
Many entrepreneurs' pitches have turned into nightmares because of this particular point. It is like an interviewer asking you, "Why should we hire YOU?" There might be many other products similar to yours in the market without you knowing about them. What you have to know is what makes yours unique/different.
You must also know the market you are targeting with your product. Keep in mind that investors are often not interested in products that only target a niche market. Take the example of selling Christmas trees that only sell in the Christmas season—indicates a niche market, a limited product.
4)    Know Your Numbers
If you have not done your homework on your numbers, you have no chance of getting an investor interested in your product. It's sad but true. In fact, some investors are only interested in numbers as they believe it's the numbers that tell the real story, not the business owner him/herself. Know your revenues, sales, losses, incomes, etc. Make sure you know your profits and revenues regarding months, quarters and years. If they ask you how much profit you made in last three months, you must come up with an answer immediately.
5)    Be Clear on How You Intend to Spend the Money
This section is where the investors will gauge how trustworthy you are and how good you are as a person in the leading position for your business. Of course, if you want money for your business you must also know where you are going to spend it. A few things that investors are trying to find out by asking "how you are going to spend the money" are as under:
You aren't asking for money just because you haven't been able to take a paycheck from your business.

You are not going to use the money to pay for debts and old investments.

You are not going to use the investment money for a business process that will not contribute to business' growth and expansion.
If your demand for money ends up being for any of the reasons mentioned above, you are likely to be rejected for your investment.
6)    Show Your Passion
Barbara Corcoran, successful businesswoman and investor, says that she looks at the enthusiasm and passion of an entrepreneur for their business. She believes that you cannot fake passion. Whether you are pitching through an online platform or live in front of the investors, your passion can get them interested in your business even if it is not something they have done before.
7)    Choose the Right Platform
In today's digital world, you can gather funds from investors through an online platform, which is the most popular and successful way for entrepreneurs to gather funds for their start-ups. However, when it comes to choosing the platform, you must pick one that has a reliable network of investors, significant traffic, reputable online image and great exposure for startups. One that fulfills all these requirements and more is Funded. Funded is currently one of the best and most reliable platforms for startups, especially when it comes to angel investors.
Final Word
As a startup, the presence and preparation of your competitors might be intimidating at first, but that's what you need to change about yourself. Your competitors might have reached to a bigger network of investors, more inventory and better technologies to support their mission, but what can make the difference is your passion and confidence in your startup pitch.
Who we are: Funded.com is a platform that is A+ BBB rated over 10+ years. Access our network of Investors, get instantly matched with a Lender, or get a business plan by visiting us Funded.com