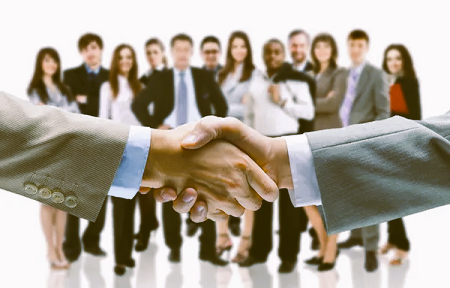 In today's rapidly evolving business landscape, the journey towards success is seldom a solitary one. With the advent of globalization, technological advancements, and intricate market dynamics, developing strategic partnerships and collaborations has emerged as a potent strategy for enterprises to thrive and innovate. This article delves into the art of cultivating fruitful alliances that amplify growth, foster innovation, and create a lasting impact on industries.
The Dynamics of Strategic Partnerships
Strategic partnerships are more than just contractual agreements; they are symbiotic relationships built on shared values, goals, and visions. Unlike traditional vendor-client relationships, strategic partnerships entail a deep-rooted commitment to achieving mutual success. Such alliances often involve pooling resources, expertise, and networks, resulting in a whole that is greater than the sum of its parts.
Why Collaborate?
Access to Resources: In an era where innovation is fueled by access to specialized resources, partnerships offer a gateway to expertise, technologies, and infrastructure that might be otherwise out of reach. This can significantly expedite product development and market entry.
Risk Mitigation: Collaboration spreads risk across multiple parties. In an environment of uncertainty, partners can share the burden of financial, operational, and market risks, creating a safety net for each other.
Innovation Acceleration: Combining diverse skill sets and perspectives often leads to breakthrough ideas. Collaborators can draw from their unique experiences to conceive innovations that might not have been possible in isolation.
Extended Market Reach: Strategic partnerships can open doors to new markets and customer segments. This expansion can be particularly advantageous for businesses seeking to diversify their consumer base.
Nurturing Successful Partnerships
Shared Vision and Values: Aligning on core values and a common mission is fundamental. A partnership built on a strong foundation is better equipped to weather challenges and remain focused on overarching goals.
Clear Communication: Effective communication is the glue that holds partnerships together. Regular and transparent exchange of information fosters trust and prevents misunderstandings.
Mutual Benefit: A successful partnership should be a win-win scenario. Both parties should derive value from the collaboration, whether it's through resource sharing, revenue growth, or innovation.
Defined Roles and Responsibilities: Ambiguity about roles can lead to friction. Clearly defining each party's responsibilities avoids confusion and streamlines decision-making processes.
Flexibility and Adaptability: Markets are dynamic, and partnerships must be agile enough to adapt to changing circumstances. Flexibility allows partners to navigate unforeseen challenges and capitalize on emerging opportunities.
Real-Life Examples
Apple and Nike: The Apple Watch-Nike+ partnership seamlessly combined technology and fitness, leveraging Apple's cutting-edge devices with Nike's athletic expertise to create a unique product and ecosystem.
NASA and SpaceX: The public-private partnership between NASA and SpaceX revolutionized space travel. The collaboration enabled the development of the Crew Dragon spacecraft, marking a new era of commercial spaceflight.
In a world that is increasingly interconnected and complex, the power of strategic partnerships and collaborations cannot be underestimated. From fostering innovation to sharing risks and resources, these alliances have the potential to reshape industries and drive exponential growth. By understanding the dynamics, nurturing relationships, and embracing a mindset of mutual benefit, businesses can harness the true potential of synergy and create a legacy of success that transcends individual capabilities.
Who we are: Funded.com is a platform that is A+ BBB accredited over 10+ years. Access our network of Angel Investors, Venture Capital or Lenders. Let us professionally write your Business Plan.