Connect with millions of dollars in funding and join the ranks of the funded at Funded.com ®
We are looking for accredited angel investors to be a part of our growing state and world-wide networks. This is free to you and you can sign up and browse through all the great opportunities that are available in your area. Funded.com is accredited with the Better Business Bureau, with a A+ rating. We have been in business since 2008.
We have many different industries and locations in all states and worldwide.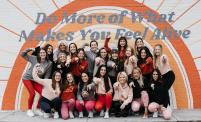 Body Alive | Hot Fitne...
Neighborhood Boutique Hot Fitness™ Studio. Body Alive is the only boutique fitness studio specializing in four different hot workouts. Hot Power Yoga, Hot Yoga Sculpt, Hot Mat Pilates & Hot Body Challenge
Cincinnati, Ohio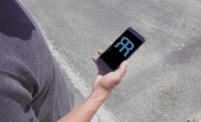 GDH INC wraparound Res...
"Elevate your phone game with our business. We buy residential properties and offer a cutting-edge app for businesses and smart phone users with access to real-time listings, market data, and resources. Join us and stay ahead of the game!"
Manteo, NC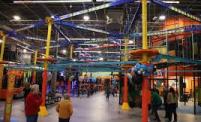 Investor/s, multi indo...
Exciting new entertainment concept ! Under 1 roof we would like to open with bounce houses, jungle gym area , VR rooms , escape rooms ,air soft area , climbing and ninja warrior areas , in fall add 4 haunted attractions .
pittsburgh , Pa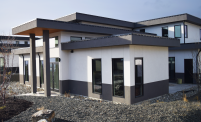 Licensed Boutique Builder
We are a small licensed builder looking at creating partnerships in real estate holdings and resales. For small to medium size projects. Growing a portfolio together creating affordable homes for years to come.
Canada
How It Works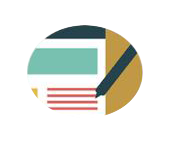 Create Your Posting
Contact Investors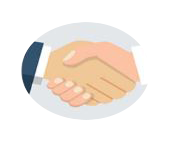 Engage With
Interested Investors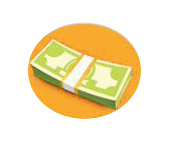 Seal The Deal
Get Funded!
Testimonials
"
I am grateful I had the opportunity to access your network of investors. I am reasonably confident that the current negotiations with one of your investors will go through for our film production. I will back for my next production.
"
"
Funded.com has been great and my project is in the final stages of being funded by an investor I found on here. I was surprized at the quick process and hoe fast investor funded my project. Website was a big help!
"
"
My company has been very pleased in using Funded.com's investor network. We have found twp qualified investors to help fund our company. We have also used Funded.com to help us build a professional business plan that has been a good asset!
"
"
Funded.com has been a primary resource of well qualified businesses that we like to participate in seed and stage funding.
"
Frequently Asked Questions
Q1. What do angel investors look for?
1. A real return on investment Angel investing is a lucrative way of generating wealth. Most angel investors expect a higher return on their angel investments than what they would typically get had they chosen to put their capital fund on other financial markets such as the stock market. An angel investment is typically expected to earn seven dollars from every dollar of angel fund invested in a span of seven years after taxation.

2. A compelling reason for them to invest
There are three kinds of angel investors at least in North America. The first kind is what is referred to as a self-indulgent investor whose reason for investing is the thrill of creating something new and helping early stage companies forge a new path. Altruistic angels on the other hand, care about their community and so they are more interested in providing angel funds that would finance startups around the world whose aim is to help make society better. The third kind is what is often referred to as a serial entrepreneur or an economic angel investor. They are the ones who are hands on in business development and are often invested in many companies who apply for funding.

3. Companies with reliable management teams
Angel investors especially New York angels look for companies with experienced and trustworthy leaders. A CEO and cofounder worth his salt must learn to assemble a team with expertise in managing human resources, sales, accounting, research and development and a competitive technical advantage in their chosen field of business such as in real estate. So if your company is into software development, management team must display technical expertise on said field.

4. A well-constructed business plan
A solid vision is what drives a company forward. Angel investors, especially those investors in New York look into how NYC startups create their marketing plans, anticipate future incomes and how they understand their target market. They also look into how capital funds will help these startups expand their business and increase their market share.

5. Companies with structured investment options
Angel investments are often given as direct loans, however Angel investors and venture capital firms especially those in New York City also look for private equity options. Companies must therefore be ready to give up a certain degree of control in order to make use money coming from New York angels or venture capital. Angels based in NYC will look for formal contingency options on their investment in their shareholder agreement.

6. Chances to take active roles in the company
Most New York City angels especially those with founder and CEO backgrounds like to get involved actively in the companies they fund. They can take on many roles such as being named as part of the board of directors or being a managing partner. They sometimes commit more so they can also help secure the return on their funds investment.

7. A possible exit strategy
business schools teach us to always manage risks. Angel investors prefer to have exit strategies and detailed analysis of risk for every available strategy.
Q2. Where can I find angel investors in New York?
New York City is a global financial hub so there is no shortage of capital firms looking to grow their wealth and/or development stage companies wanting to grow a business concept. Companies on their seed stage look for financing through venture capitalists and/or angel investors. The best place to find angel investors and venture capital firms is through Funded.com. For more than a decade now, Funded.com has provided resources to connect entrepreneurs especially during seed rounds to acquire angel investment or venture capital funds. Funded.com is one of the best funding platforms that not only provides a network of angel investors, private equity companies and portfolio companies but also offers a lender match system that can fast-track a funding approval for a company based on a set of criteria. Funded.com has professional business plan writers who can help companies create comprehensive business plans that attract the right investors for businesses plus giving access to venture fund.
Q3. What is a good ROI for angel investors?
An angel investor or venture capitalist with extensive experience will expect an ROI of not lower than 15-20% rate yearly on seed and early stage of their startups they are investing in. Anything below said percentage range might not be too encouraging for an angel investor or venture capital firm to invest. As a startup company looking for venture capital, you must consider the amount you are planning to raise, the kind of ownership you are prepared to offer and then offer a return based on said factors. A venture capital firm often sees a bigger risk in these types of investments so it is important for them to see that the company they are investing in has a potential for high returns.