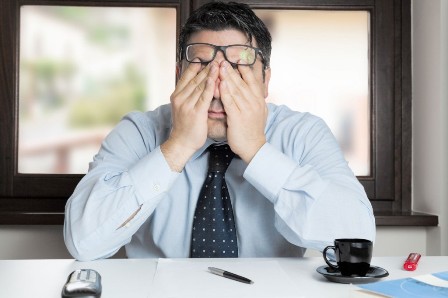 There is no denying that starting your own business in an established niche is exhilarating. However, at the same time, you cannot eliminate the risk factors involved. As a startup, you have to deal with a plethora of problems, with an endless stream of administrative tasks. Not only does it require a lot of your attention but also time and critical thinking to manage business finances.
When you launch a new business, you require sufficient capital to cover all the expenses, and also funds to run your business before it turns a profit. This reason is why it is important that you work with a proper financial plan that can ensure your leap into the business world that is secure and realistic. Once you are sure that your business has enough finances, you will be able to maximize the chances of success.
Here are some tips to help startups and entrepreneurs manage financial problems:
Tips to Avoid Financial Problems for Startups
Avoid Taking Expensive Credits
Whether you're an established brand or thinking to set up a startup, you need to make optimal use of your business funds. You need to establish some financial goals that can help you build a progressive business portfolio to benefit your business.
Remember that it is the growing period of your business, and the credit cost plays an important role. Your foremost financial goal must be to set up interest core at a minimum price to attain profitability and reduce costs.
Keep Expenses Low
Business is in the survival stage in the initial phase, so keeping expenses fixed or low is a wise move. Expenses play a critical role in helping you maintain steady business revenue.
Always try to plan large expense, including taxes, payrolls, and cost materials for products, interest, utilities, and operating expenses in advance. Managing these expenses may help you reduce the financial burden. Moreover, low expenses will ensure your cash flow is running smoothly, even on a tight budget.
Keep a Balance between Personal and Business Finances
This important step can help you avoid financial problems. Once you register your business, make sure you set up a commercial business account. To put it simply, use different banks for your business and personal accounts.
Keeping business and personal financial accounts separate can make accounting straightforward throughout the year. Also, you can easily calculate your taxes as well as eliminate the cash crunch situations startups face due to unexpected withdrawals. This also means you need to avoid withdrawing money for personal use from the business account.
You can use different credit cards and loans for your startup but avoid using them for personal expenses.
Consider Insurance
You might not like the idea of insurance and paying a big amount for your startup, but you cannot deny that your business actually needs it. Do some research about what suits your business needs for managing business finances and building a profitable portfolio. This step is imperative to evaluate which type of insurance can provide your business with long-term financial security.
Prioritize Payments
To keep financial problems at bay, entrepreneurs need to draw a line between less important and essential costs for at least the first six months. This helps entrepreneurs project where they need to inject the cash flow. They can start by reducing unnecessary expenses and adjusting the budget.
Prioritizing payments may also help you determine the key issues, such as business overspending. Once entrepreneurs take a closer look, they will find ways to become more cost-savvy with their business expenditures.
Invest in Advanced Technology
The next important thing to avoid financial problems is to invest in the right technology. To retain a prominent position in the business world, analyze your competitors' strategy, and upgrade business operations. Use online software to track finances and also establish a strong online presence.
Using bookkeeping software for developing budgets, paying taxes, and understanding your business financial position is a great idea. Almost, all large-scale businesses have a separate finance department that uses professional software.
However, your business is in its infancy, but if you don't embrace technological advancements gradually, running a business efficiently will become challenging.
Manage Money Movement
Regardless of what stage your business is at, outlining payment terms is important to manage business finances efficiently. The best way to do this is to track money movements, from supplier costs to product purchasing. Make sure you consider both the legal and the financial sides of monetary transactions to trace money movements.
This way, you can figure out which business areas are performing efficiently and where you need to invest fewer funds. The data is useable for not only tracking progress but also developing a reasonable budget.
Negotiate Your Business Needs with Vendors before Finalizing a Contract
Don't hesitate to negotiate whenever you are signing a deal. Successful entrepreneurs know what rates can benefit their business and how they can achieve them. They carefully examine purchase terms, such as grace periods or payment penalties, which can help them negotiate a great deal.
Maintain an Emergency Fund
Once you know how important it is to negotiate the right prices with vendors for managing business finances, you need to set aside emergency funds to ensure the success of your startup entity. Know that your sales will not be consistent throughout the year. This part is where you need to have some emergency funds, particularly for the off-season, to maintain a steady cash flow.
For emergency funds, take out a proportion of your profits or income every month (particularly during high sales) and keep it for off-month expenses.
Bottom Line
While starting your own business is exciting, it entails a myriad of challenges, especially when it comes to handling business finances. If you're facing these same issues and want to be prepared, try implementing the tips mentioned above to help you move towards a bright future.
Financial stability in business leads to better money management and success opportunities, and thus, these factors are crucial for the success of any startup.
Who we are: Funded.com is a platform that is A+ BBB rated over 10+ years. Access our network of Investors, get instantly matched with a Lender, or get a business plan by visiting us Funded.com
You can review our featured partners to help your success with your business or project.