BUSINESS PLAN
Quadsoft LLC Presents "I-Waggit"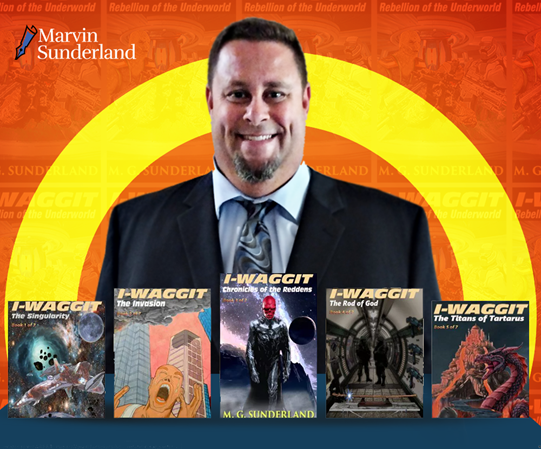 Marvin Sunderland is a dynamic author and philosopher of natural space phenomenon analogies and extraterrestrial design. Sunderland is a Veteran of the United States Army and likes to share his war insights with the readers to grab their attention, making them feel as if they were on the battlefield.
Sunderland is not only an author, and he has become quite known for his Web Development, Game Development, and diving into the movie industry. Sunderland is the Owner of Quadsoft LLC and is currently developing an App videogame for the Android and iOS market to share his story on each and everyone's portable cellular devices. Plus, Sunderland is taking his 7 novels into the comic book era to target all of the audience, which could lead up to animation films and products.
Sunderland is begining development of a videogame that will be distributed on Playstation 5, X-box Series X, Nintendo Switch, and Steam for PC. Along side of the development, Sunderland is pursuing to put his books into the film industry. He has contacts with James Cameron that help him enspire his goals towards launching his first film that will be based on the first two novels that Sunderland wrote.
Sunderland has a patent pending for a new way to introduce a custom character in a 3d videogame or virtual reality that would be a direct capture of the user. The new custom character would allow the user to see themselves in a videogame whether they are looking at the character or looking at a mirror while in VR mode.