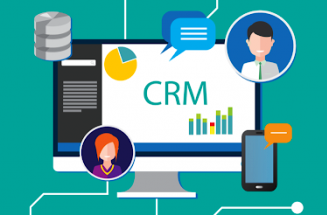 Thankful is a Venice, California-based company and developer of an online CRM software designed to improve online customer services.
Thankful was funded $12 million Series A round funding led by Alpha Edison. Other selected angel investors include Bonfire, Ten-One-Ten, Greycroft, Omega, and Miramar.
The purpose of the funds is to scale its enterprise business further and reimagine how customer experience can evolve from fundamental problem solving to complex, personalized relationship-building.
Since Thankful's breakthrough technology understands what customers want and delivers the answers, customers need. Being a result, it has also become a go-to partner for the world's leading helpdesks, including Zendesk, Kustomer, and Gladly.
Robey Miller, the partner at Alpha Edison, said Thankful was an attractive investment because of the company's focus on the post-purchase environment. Much of the data in this area is unstructured, so it is hard for brands to track it in a structured way.
Miller believes that Thankful is well-position to be at the forefront of experimenting and pushing the envelope with customer service as brands seek out insightful, actionable tools and something that they can trust.
Thankful charges customers based on the volume of tickets and which product they are using. However, the company doesn't just sell the software but enables customers to see it working before buying it. Thankful agents listen in on a potential customer's help desk for a couple of weeks to determine the brand's state of customer service and what could learned with the data.
Ted Mico, the CEO of Thankful said, the following step for them is getting the data to the point of showing how your customer service operates how to recognize patterns and help the brand improve. The valuable information typically lost. Without the data, your business becomes an opinion-based business that they are trying to work out on that data.
By: K. Tagura
Author statement:
Funded.com is the leading platform for accredited investors network worldwide. We monitor and provide updates on important funding events. Angel Investors and Venture Funding can be a key growth for a startup or existing business. Whether it is a first, second or third round financing having a strategic alliance with an Angel Investor or Venture Capital financing can propel a business to the next level and give the competitive edge.