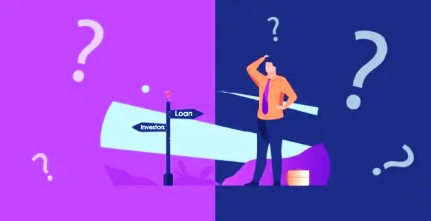 Loans can provide a sometimes easier avenue for a startup or existing business through SBA lenders or an existing business revenue model. You will need good credit in most cases and show cash reserves. In some cases, most lenders will have the partners sign the loan note and require a personal guarantee. The good side is that you keep 100% of the business and have more flexibility in reporting. However, the terms can come due in 10 years on SBA, and ongoing payments can put an initial burden on a startup. Lots of companies can boot-strap some personal debt to start a business. It would be helpful to set aside a year of payments in the bank so the payments will always be made on time and have one year of developing revenue.
Investors can be one of the best ways to raise capital for a startup or existing business. It can provide initial capital and less liability for the raised funds that lenders most likely require personal guarantees and some collateral. Investors can also provide pivotal guidance and experience to your business by offering advice and even distribution chains and connections you usually would not have. This can also bolster your business to a new level. The takeaway is that Investors can be instrumental in the odds of success of your business. However, it can also be challenging to prepare for a pitch and finding the correct type of interested investors can be a drawback. Investors will also return a percentage of your company and expect the business to grow. In addition, they usually get paid through some exit strategy in multiples of their original investment.
Suppose you want to determine the effectiveness of Loans versus Investors. Prepare a business plan using both models, however, If you don't have good credit or some capital reserves, the banks sometimes like to see the emphasis in your business plan a few pages for investors to return and pitch content geared for investors. On the other hand, if you have good credit and some working capital, a loan might be good if you don't mind the risk of debt to fund your idea or business.
Some startups can use a variety of ways, including some credit cards to finance some inventory or other expenses and wait for offers of balance transfers of 2-3% fee but no interest for one year. The final thought is that both are equally effective for startup businesses under $150K. Investors may be the best option for you if you are in the $1MM plus and do not have real estate to collateralize.
Who we are: Funded.com is a platform that is A+ BBB rated over 10+ years. Access our network of Investors, get instantly matched with a Lender, or get a business plan by visiting us Funded.com