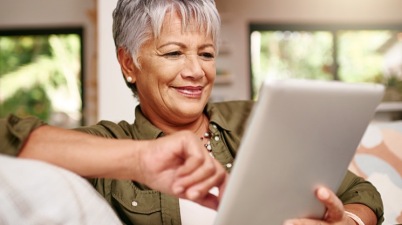 K4Connect startup is a mission-driven technology company that combines the most useful technology to serve and empower senior and those living with disabilities.
K4Connect has based Raleigh, N.C. funded $7.7 million led by Forte Ventures with participation from existing investors Sierra Ventures, Intel Capital, AXA Venture Partners, the Ziegler Link Age Fund, Revolution's Rise of the Rest, Topmark Partners (formerly Stonehenge Growth Equity Partners) and Traverse.
This company is the principal provider of business connected-life technologies for senior living communities, currently serving thousands of residents at over 800 premiers continuing care, independent living, and assisted living communities across the nation. This financing will further accelerate the development and deployment of solutions that support today's most vulnerable population during COVID-19 and beyond older adults.
K4Community built upon K4Connect's patented operating system, FusionOS, a unique multi-modal edge-cloud structure and the only of its classification in the senior living industry. K4Community might support voice, video, and text messaging networks for residents, share news and informational updates, run smart home devices, or interact directly with residents to play games or answer questions. Staff can analyze health and other data shared by residents and update family members about their loved ones automatically.
Ultimately, the goal is to enable communities to rapidly transform into Smart Senior Living Communities, creating a more connected living and working environment driven by a foundation of technology.
Scott Moody said the K4Connect CEO and Co-Founder they are incredibly fortunate in our investor relationships because they not only understand in our vision but equally value our mission. With the support of their investors, they continue to accelerate to serve as many older adults through technology as possible.
By: K.Tagura
Author statement:
Funded.com is the leading platform for accredited investors network worldwide. We monitor and provide updates on important funding events. Angel Investors and Venture Funding can be a key growth for a startup or existing business. Whether it is a first, second or third round financing having a strategic alliance with an Angel Investor or Venture Capital financing can propel a business to the next level and give the competitive edge.