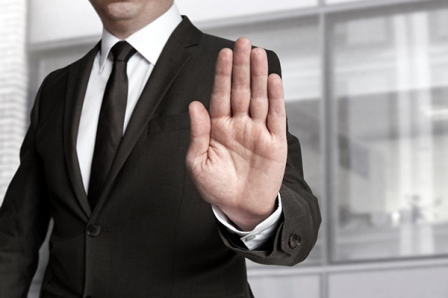 It's no secret that angel investors prefer a sure thing when it comes investing in a business startup. But, that doesn't always mean they won't take risks when it comes to funding a business that shows great promise. If you your business startup has all the makings of a successful operation, but you keep striking out when it comes to getting the nod from a seed investor you need to consider the reasons they keep saying "no" to you.
Here are four reasons why an angel funder may be hesitant to fund your business startup. 
You Need A Business Plan That Works
 It is imperative to have a business plan in place when you seek out funding from a private investor. An undetailed business plan can raise eyebrows and have seed investors cooling off to your ideas. Take the time to develop your business plan, marketing plan, and short- and long-term goals for the business before you approach an angel investor for business funding as they will be more receptive to your proposal and help you avoid that resounding "no" for no good reason.
It Needs To Be The Right Time And Place
They say that timing is everything in business. It may be true of your angel investor as well. While you may have a stellar idea, sales coming in already, and a strong business plan to back you up, if your investor isn't ready to make the leap, the chances of you getting funding may soon walk out the door. Don't take these rejections personally. Realize that when the time comes, and an angel investor is ready, you'll reap the rewards of waiting until the time was right.
They Don't Understand The Market
Some markets require a steep learning curve to understand and recognize who the competition is. Your private investor may not be able to grasp who your target customer is and what your business brings that is new. Finding an investor that sees your vision is imperative as you look to propel your business forward. You want an investor that backs you and without a clear understanding of the market, you may face rejection from an angel investor that wasn't right, to begin with.
They Are Just Not The Right Investor
Sometimes hearing a "no" from a business investor is a blessing in disguise. They may not have complimented your business in the way that you needed them to or they may not have given you the support you needed to soldier on. Finding the right angel partner can help your business to thrive, but waiting for them to come along can be a challenge. With a little patience, you won't be disappointed.
Access our network of Angel Investors, Venture Capital or get instantly matched with a Lender. Create a crowd funding campaign or get a business plan by visiting us Funded.com