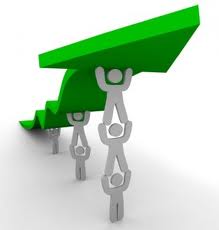 It is every business startup owner's goal to scale their startup business as soon as possible. After all, the success of an entrepreneur is often measure by the size of his or her business. More often than not, startup owners tend to jump at every opportunity that would accelerate the growth of their businesses.
And while scaling a business startup as soon as possible is a good mindset, sometimes business owners are blinded by the promise of growth acceleration and forget to look into the company and see if it is indeed ready for scaling. Doing otherwise, as many instances showed, may prove dangerous and bad for the business.
Here are five things business startup owners must look into before they start scaling their company.
1. Understand that a company's expenses will amplify once it undergoes scaling. Owners must be ready with the surprising impact that scaling will cause on the business' cash burn. With this, owners must look into the cash-flow statement before starting to scale the company.
2. Look into the company's employees. Scaling often requires the expansion of the business staff. And having more employees means higher expenses not just on the payroll, but also on recruitment, training, and other employment-related costs. Before scaling, check if you have the capability to hire more people, or if some – if not all – of your current employees can handle some of the additional work load to avoid some expense. Try looking into the possibility of outsourcing as well.
3. Identify your objectives. Scaling for the sake of just expanding your company without any clear objectives will not do you any good. Sure, you're scaling because you want to earn more. But how will you do it? Identify a realistic set of milestones that you want to achieve once you scaled your company.
4. Create a working system. Scaling would mean changes not just in the operations of the company but in its entire structure. Determine how you would manage your finances, employees, and other aspects once your company undergoes scaling.
5. Plan how would you increase your cash-flow. Maybe you think your company is financially prepared to undergo scaling, but it's always good to have a plan on how you would increase your cash flow.
More detailed information and useful advice can be found at Funded.com Created by Mark Favre, it offers expertise and assistance with developing and funding your concept, including a private forum for queries and discussions. If you need access to investors and funding providers, please do check our website. Funded.com