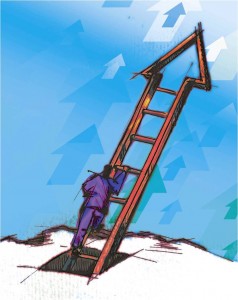 Business startups are not supposed to stay as business startups forever. In fact, it is the dream of every business owner to expand their companies as soon as possible. And while everyone agrees on this assessment, no one has really developed a sure-win process that would help a business develop. With this, the question remains: How can one develop their businesses?
The answer, of course, varies depending on the nature and the current status of the startup. Here are some things that you can do to help your business expand:
Initiate projects that would get the attention and entice your potential customers to avail your services or buy your products. Think of something creative – offer discounts, encourage partnerships, and gather your friends and family to an event that would create a bandwagon.
Try to be the talk of the town by providing your customers with something different. Deviate from the usual tactics employed by business establishments and work on something that hasn't been done before. Use the power of social media, as well as other available tools.
Get the trust of your potential customers by getting the support of experts and people who can entice others to try your product or avail your services. Keep in mind that having "endorsements" is a sure way to develop your business startup.
Usually, new businesses get the chance of having customers who are interested in trying new products or services. As the owner, you have to take this opportunity to make them come back. Don't let them forget you. Step up and work on new business strategies that will make your business memorable.
Small changes in your services may entice your customers to come back regularly. Be creative and take this opportunity that really could help you develop your business. Keep in mind, however, that changes may also drive your customers away.
Listen to your customers' feedback and try to adopt this, especially if you think that it could help your business as regards its performance.
Finally, look at the customers of your competitors and see if they are getting bored of their regular routine. If so, try to develop something that would encourage them to check out what you offer.
More detailed information and useful advice can be found at Funded.com Created by Mark Favre, it offers expertise and assistance with developing and funding your concept, including a private forum for queries and discussions. If you need access to investors and funding providers, please do check our website.Funded.com